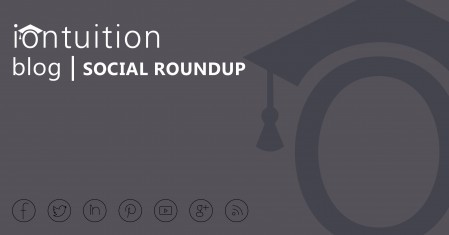 Welcome back to the Social Roundup!
By now, most college students have completed their first week of the new school year. Woo! You made it this far! Now there's only, what, 15 more weeks left? That's still a lot of time away from home, where a lot of us have the luxury of snacking on food Mom or Dad bought, using their washer and dryer, and parking on their driveway. We don't have that when we go away to school, where we have to pay for those hidden costs ourselves. You should see blogger Tara K.'s helpful list of costs to consider when planning your college budget.
We always urge you to take any actions you can to make paying down your student loans a priority, which is why we provide advice on budgeting and finances along with your iontuition account. Just know that the feeling you get when you pay off student loan debt is something like this:
Oh! And that brings us to the Dew Tour. Exciting action of the Dew Tour LA event will be covered in a national broadcast on NBC, starting this weekend through early October. You can follow along with us @iontuition on Twitter and by using the hashtag #DewTour.
Tweets about #DewTour @iontuition

As the official student loan partner of Dew Tour, we still have your chance to win a $750 Amazon gift card towards textbook purchases by signing up for your iontuition account. Sign up today by clicking the banner below! Contest rules apply.

And as always, visit our blog every Sunday to see what's been trending on our social media pages and in higher education for the past week. Follow us on Facebook, Twitter, Pinterest, Google+, and LinkedIn to see, Like, Share, RT, and comment on what we're talking about on a daily basis! Share this post with your friends, using our handy tools below!