IonTuition is the most comprehensive student loan benefit, covering the entire lifecycle of student loan repayment: from college planning to tracking loans while still in school, to full repayment with assistance from employer contributions.
Our proactive self-service platform has an enormous impact on preventing student loan default. Unfortunately, we're finding clients signing up for our products too late. Many users sign up for IonTuition with a defaulted loan status, having failed to make a payment within 270 days.
To better serve that population, IonTuition has launched IonCure, a premium default resolution service to help borrowers reverse their negative federal loan status.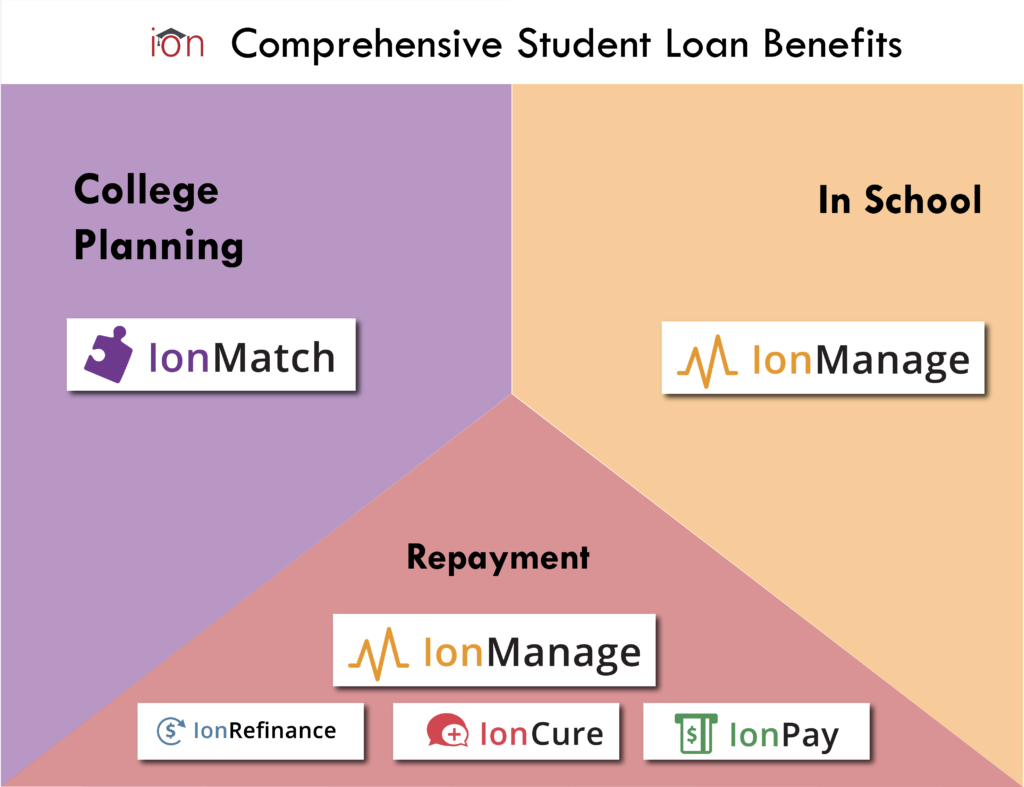 The need for default resolution services is clear. Borrowers are defaulting on their payments at unprecedented rates. The process for recovering from default is long, stressful, and complicated. IonTuition's expert concierge loan advisors are highly qualified and handle the entire process from beginning to end.
Step 1: Learn.
A dedicated concierge advisor will explain all available options to the defaulted borrower. There are multiple paths to recover from student loan default, including rehabilitation, consolidation, partial payments, etc. The advisor helps determine the most appropriate path based on the borrower's unique financial situation.
Step 2: Choose.
The borrower chooses the method of recovery based on federally available options. From there, the advisor will begin the process by contacting the federal servicer or debt collection agency to manage the process, including organizing and sending all paperwork.
Step 3: Cure.
Reversing a default status can take 10 months or more of consecutive payments. The IonCure advisor will maintain contact with the borrower throughout the process, assist your employee with understanding their options to get out of default, and work with the government's debt collection agency to remove your default status and place the borrower into a sustainable repayment plan such as income-driven repayment.
No Other Company Can Offer Default Resolution
IonTuition's experience along with its audited Third Party Servicer status under the Higher Education Act requirements and our largest in-house call center dedicated strictly to student loan repayment makes us the only company that can offer legitimate default resolution.
IonCure is available to both employer clients as well as direct-to-consumer.