Labor Day is officially the end of summer. To help celebrate, we want to give you one of Tara's most popular posts, "Best apps for back-to-school prep." Don't forget to check out her other back-to-school posts on budgeting, simplifying your life, and advice to freshmen!
With summer ending and the beginning of the school year nearing, I decided to conduct some research. I spent a few hours finding the best apps that will prepare you to go back-to-school. In a previous blog, I talked about the costs of a smartphone and encouraged readers to check out free apps. In today's post, I'd like to share several free apps to help students prepare for going back-to-school.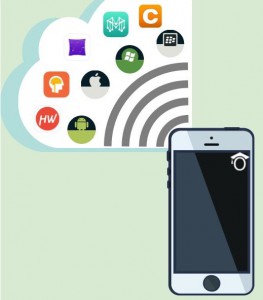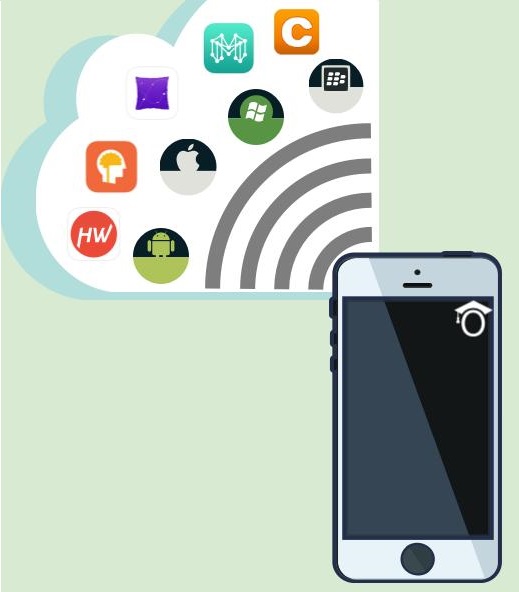 1. Chegg: Textbook Rental, Homework Help, & College Books
I am a huge advocate for Chegg. This app has personally helped me find cheaper rates on textbooks, study vocabulary words, and connect with a tutor instantaneously. When I started my first semester in college, I had no idea that something like Chegg existed, so when I purchased textbooks I paid full price for everything. My second semester, after I discovered Chegg, I paid around $90 for all my textbooks vs. the $500 I paid my first semester. Once you have registered for classes, I advise you to take a look at Chegg and get an estimated cost for your textbooks. Fit that cost into your budget to give yourself time to allocate the right amount for your textbooks.
2. Lumosity
I use this app all the time. The Lumosity app is a series of games created by neuroscientists designed to exercise memory and attention. Personally, it has helped strengthen my memory extensively and keep my attention sharp. This is a great way to prepare for school because the games are made to challenge your knowledge and get you thinking. Each day give yourself 15 minutes to train your memory and boost your attention span.
3. The Homework App
I recently found this app, and I am quite impressed with the features that are offered. The Homework App is designed to help students organize their day. Simply enter your assignments in the calendar, color code subjects to your liking, and view all your essential information on the easy-to-read dashboard. You also have the option to enter in all your teachers' contact info. I find this extremely helpful because it's tedious to go through each syllabus and locate their email, office hours, phone number, etc. I recommend downloading the app and filling it up with as much information available before classes begin. You will then be notified when a due date is approaching, helping you stay on top of your school work.
4. Pillow: Smart Sleep Cycle Alarm Clock
I'll be the first to admit that I have problems waking up on time for anything. Recently, I came across the Pillow: Smart Sleep cycle app. This app is designed to measure and track sleep quality, and improves when we wake up. After giving it a try, I felt like it really helped me get up on time. The app gave me some interesting insight as to how I sleep, and why I was having trouble waking up. Pillow: Smart Sleep Cycle Alarm Clock app is something you should definitely download before going to school. You can get yourself on a schedule before the semester starts, which will mitigate the transition of getting adjusted to school hours.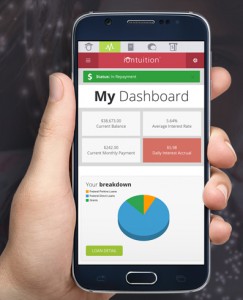 5. iontuition
When preparing for school there are a lot of things to take care of, and managing your personal finances should be at the top of your list. For those of you who have experience or have no experience at all with budgeting and student repayment, here is an app to keep you organized and on track. With the iontuition app, the simple design allows you to have access to all your student loans in one convenient place. The easy-to-read dashboard shows your Federal student loans and grants as well as your Private education loans. What I like about this app is that you can set notification reminders or alerts when you are entering repayment, payments due dates, a new loan is dispersed, or if there is a loan status change. This app was created so that borrowers can take charge of their student loans. Check out the TV shout out which just aired on NBC.
---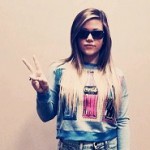 As Blogger and budget aficionado, Tara K. helps students across the country enhance their knowledge about money management and everyday  life. She is constantly looking for new ideas to transform into great advice for you. Pursuing a journalism major, Tara K. has a passion for the art of inquiry, which is conveyed through her writing.