Since November is National Scholarship Month, I thought I would take the time to debunk five common scholarship myths. When I was in high school, these were the main reasons I did not sign up for as many scholarships as I could have. Looking back, I regret not doing enough research. If I would have, I could have earned more free money for my education and taken on a lot less student loan debt.  After reading these five scholarship myths, I encourage you to take the time to do a little research and start applying!
Scholarship myth one: "If I win a scholarship, I will lose my financial aid"
Most universities and colleges require you to report the amount you were awarded in scholarships. While it's true they may adjust your financial aid package when you receive scholarships, that doesn't mean you will lose all of your financial aid.
Let's say you won a $5,000 scholarship. (Go you)! The college may decrease your financial aid package by $5,000. Pay close attention to how your financial aid package is affected by your scholarships. In many cases, the university will decrease the amount of loans you can take out. This is in your best interest. But if your grants are decreased and your loans are not, ask your financial aid department to decrease your loan amount instead of grants. This way, your financial aid package stays the same but you owe less money. Make sure to check the rules through your college very carefully! Remember: Free money first!
Scholarship myth two: "I'm not an honor student or athlete so I can't win scholarships"
This myth is probably the farthest from the truth. There are many outlandish scholarships that don't require you to be a genius or an athletic prodigy. You could win a scholarship for creating a greeting card, being left-handed, having a twin, and even wearing duck tape to prom. Be prepared to do a little research to find scholarships that fit you.
Scholarship myth three: "Too many people apply, I'll never win"
Have you ever heard the saying: "Those who don't ask shall not receive?" The same concept applies to scholarships. Yes, scholarships are competitive. But if you don't at least try you won't receive any free money at all. Find a scholarship that fits your interests and future goals. Each person is different, so even if you have the same interests as someone, your perspective is different. Even if you don't win the scholarship, you will come out of the experience more knowledgeable and in a better position for future applications than if you don't apply.
Scholarship myth four: "Small scholarships aren't worth the effort"
Submitting multiple applications all requiring different essays or statements can be time consuming and maybe even a little tedious. Believe me, it's worth it. Every penny counts when it comes to college costs. Textbooks and classroom fees add up quickly, especially when a textbook can cost you more than $100. You'll thank yourself later for applying.
Scholarship myth five: "I am not a student with financial need; therefore, I don't have a good chance at winning a scholarship"
Not all scholarships are based on your financial situation. Many are awarded based on merit or talent. As I mentioned earlier, there is an array of scholarships available for students based on unique talents, hobbies, physical features, etc.
College expenses add up quickly. Scholarships are a great way to minimize those costs and even cut down on potential student loans.  Don't miss out on an opportunity to be awarded free money; start your scholarship search today!
---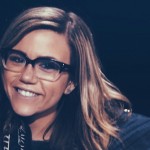 As Blogger and budget aficionado, Tara K. helps students across the country enhance their knowledge about money management and everyday life. She is constantly looking for new ideas to transform into great advice for you. Pursuing a journalism major, Tara K. has a passion for the art of inquiry, which is conveyed through her writing.