Hi again! How's your weekend turning out? Did you need this break after a long week? Sometimes we all need a break, especially when we've been feeling stressed.
Speaking of stress, a National Student Financial Wellness Study survey of 18,798 undergraduate students revealed that many college students are feeling stressed about their finances. Take a look below at the hot topic of the week and other trending articles! Remember, you can visit our blog every Sunday to see what's been trending on our social media pages and in higher education for the past week. Follow us on Facebook, Twitter, Pinterest, Google+, and LinkedIn to see, Like, Share, RT, and comment on what we're talking about on a daily basis!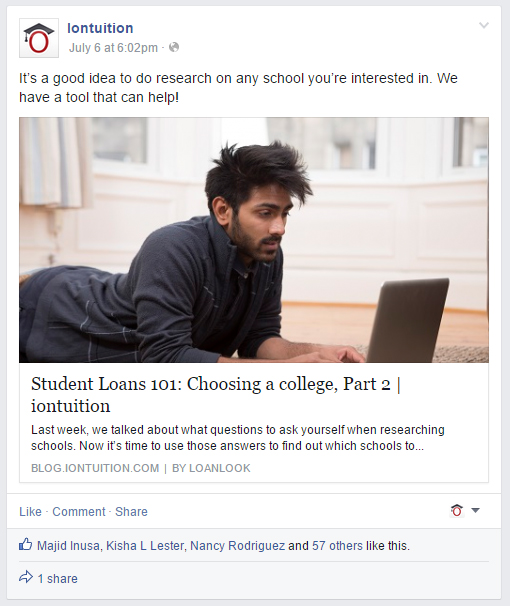 Are you stressed about your finances? http://t.co/tUns53Bv1T #infographic #studentloans #finance pic.twitter.com/mkj4hBTTfv

— iontuition (@iontuition) July 6, 2015
Alternatives to a denied parent PLUS loan for #college #financialaid: http://t.co/O3Wz5h3dee #studentloans via @USNewsEducation

— iontuition (@iontuition) July 8, 2015
Share this post with your friends using our handy tools below!