Spring is the season for student loan repayment scams.
New college graduates are leaving school with an average of $35,000 in student debt. So the thought of "student loan forgiveness" while job hunting in the middle of a recession is going to be attractive to those indebted.
Be skeptical of any offer to negotiate with lenders on your behalf for loan forgiveness. Scam organizations claim to have connections to student loan servicers and ask for a small fee to erase your debt.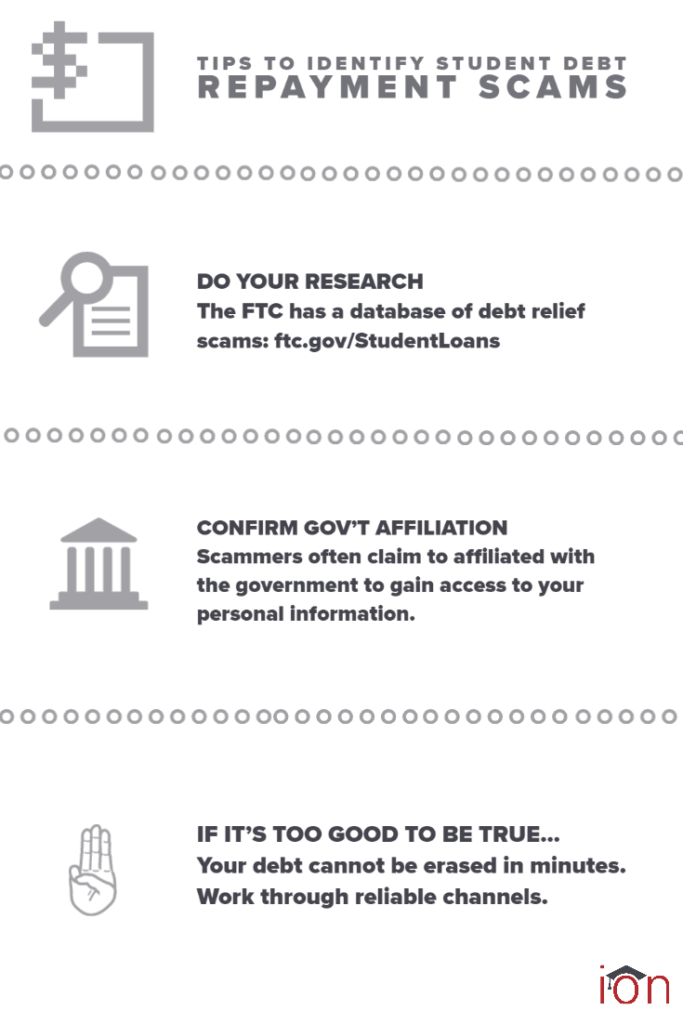 IonTuition is your reliable source for student loan repayment guidance. Our concierge loan advisors will never ask you for your FSA ID or other sensitive information and we do not require any fees from our users.
Federal student loans can be placed into forbearance, deferment, or income-driven plans for no charge. Any company requesting a fee to lower your monthly payment is likely completing free paperwork from the Student Aid on your behalf.
We can connect you to your federal servicer with you on the phone and walk you through the application process for no cost. Contact an IonTuition advisor today.