This blog post originally appeared on Parents Countdown to College Coach in January 2016. 
Parents of college-bound teens look forward to filing the FAFSA as much as they look forward to filing their income taxes. It's a federal form and all federal forms aren't exactly user friendly. Many parents are so intimidated by the form that they choose not to file, telling themselves that their student wouldn't qualify for aid anyway because they make too much. But don't fall into that trap.
Here are 10 good reasons to file the FAFSA:
1. College is expensive
Even if you're rich and can afford to pay for your child's education, it's expensive. Why would you pass up an opportunity to help with some of the cost?
2. It's FREE
That's right. It's completely free to complete the FAFSA. You'll spend some of your time completing the FAFSA and you could get thousands of dollars of financial aid in return. So one could say, it's BEYOND free–they pay you!
3. Getting help is easy and FREE
If you get stumped, help is available using the online help tool or by submitting a question at the FAFSA website or calling the help number listed on the Parents Countdown to College Coach website. Many schools even host a FAFSA day where they offer help to parents and students on how to complete the free form.
4. FREE money could be waiting for you
According to a recent Reuters article, about 1.8 million lower income undergraduates who might have qualified for aid neglected to file the FAFSA and missed out on financial aid. No matter what your income level, you should file the FAFSA because there is more money out there to be awarded than just need-based aid.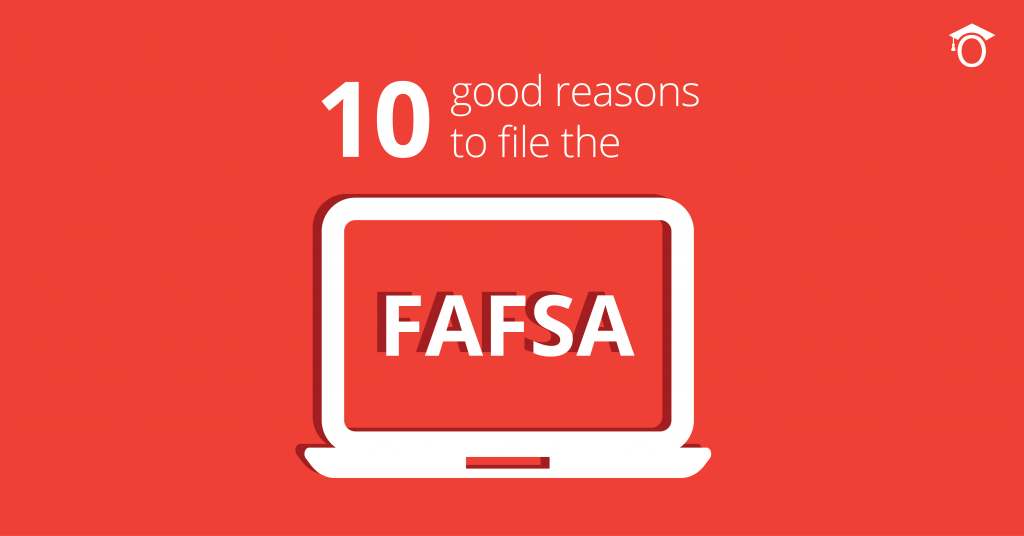 5. Federal money
The federal government provides over $80 billion dollars in grants, loans and work-study programs every year. The only way to get Pell grants, Stafford loans and other federal aid is by submitting the FAFSA. Federal loans offer the best interest rates and repayment terms for student borrowers and are superior to private student loans.
6. State money
FAFSA is the gatekeeper for state financial aid programs. Each state's programs are different but they all require the FAFSA to distribute the funds. Check with your state's higher education agency for deadlines and requirements. In some states the financial eligibility ceilings are much higher.
7. School money
Colleges and private scholarship sponsors offer billions of dollars in financial aid. Even if you don't have financial need, you may be eligible for these awards. Some school and private scholarship programs are specifically designed for students who were rejected by federal financial aid. Some schools will not award merit aid unless you complete the FAFSA.
8. Scholarship applications ask if you've applied
In addition to the aid that a student may receive from federal and state agencies, many scholarship applications include a box to check asking whether the student has submitted a FAFSA. According to Monica Matthews of How to Win College Scholarships, "Scholarship providers want to know that the student is doing everything possible to get financial help in paying for college and submitting the FAFSA is a very important step in the process."
9. You have two or more children in college
With two in college, your expected family contribution (what the parents can afford to pay) drops by 50 percent. Even if you didn't get financial aid with the first, file the FAFSA because having a second child in college can net you some financial aid.
10. You really don't have a choice
Look at it this way: FAFSA is the ONLY way to be considered for federal, state and college financial aid. Even if you don't NEED the aid you still want to get it. Who doesn't want FREE money?
---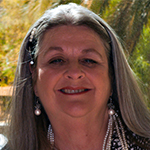 Suzanne Shaffer counsels parents in the college admissions process and the importance of early college preparation. Her blog offers timely college tips for parents and provides parents with the resources necessary to help their college bound teens navigate the college maze. Suzanne's expert college advice articles and guest posts can be found on numerous sites related to the college admissions process. You can also find her on Twitter and Facebook.
Suzanne's college advice has been featured on Huffington Post, Yahoo Finance and U.S. News College. She is an author and contributor for The University Parent Guide to Surviving Freshman Year and College Bound and Gagged. Suzanne is the parent college coach expert for Smart College Visit and TeenLife Media.