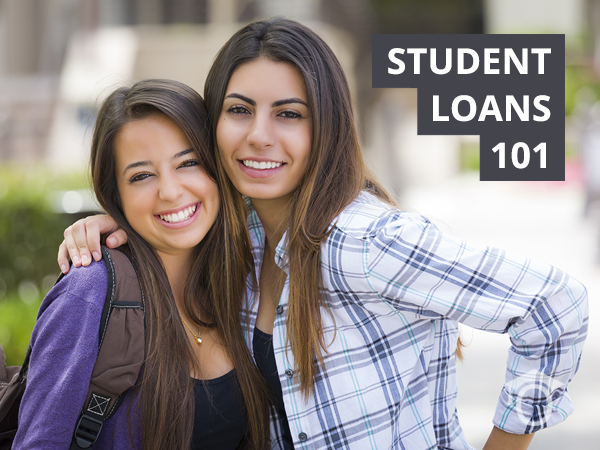 Think you have a good reason to skip filling out the Free Application for Federal Student Aid (FAFSA)? Don't be so sure. Many of the usual excuses are simply myths. Here are a few we'd like to dispel:
My parents earn too much
Income is only part of the decision, and there is no income cut-off for qualifying for aid. The amount of financial aid you're eligible for actually includes a number of factors such as your family size, the number of family members in college and more. The FAFSA is also used both by your state and school to see what aid they can give you – it's not just federal financial aid that can help you pay for school.
My taxes are not done
Although the FAFSA asks for tax information, you can use estimates based from previous years until you get your current taxes done. Then you can go back and update the FAFSA with the correct information. Plus, starting in October 2016, you can use "prior-prior year" tax information. You may be able to use the IRS Data Retrieval Tool to import tax information to your FAFSA, making the process very easy.
The FAFSA is hard to fill out
The FAFSA used to be complicated, but there has been a lot of work to make it easier. According to Federal Student Aid, the average time to finish the FAFSA is just 21 minutes. If you have problems, help is available online or on the phone.
My grades are too bad to receive student loans
Eligibility for federal student aid is not based on grades. It's based on need and situation. You will need to keep your grades up once you're in school, but bad grades won't stop you from getting aid before you start.
I'm too old to fill out a FAFSA
Age and ethnicity are not used to determine eligibility for federal financial aid. You need to have a high school diploma or GED, be enrolled in a school, be registered with Selective Service (if you're male), have a valid Social Security number, and not be in default on any student loans. That's it.
I'm supporting myself
Even if you pay your own bills, you can still get federal financial aid for school. However, if you're younger than 24, going for an undergraduate degree, have no dependents, and haven't been in the military, you could still be considered a dependent student. Check with your financial aid advisor to see if you need to include your parents' information. You could also be eligible for other aid.
I did it last year
You filled out the FAFSA last year? Great! Do it again. You need to do it every year you're enrolled in school. The good news is that the FAFSA form will remember the information you entered last year, so all you really need to do is update it.
By completing the FAFSA, and doing it early, you help keep your options open. Just because you are awarded federal loans does not mean you have to accept them. If you find other financial means, such as scholarships or grants, you can accept a portion of loans offered by the government. Additionally, federal loans may not cover all of your expenses, so it's important to see how much more money you will need and come up with a plan for covering those costs.
If you are or plan on becoming a student loan borrower, create an iontuition account now to see your total loan balance, interest accrued and repayment calculator.
---

Tom Wray is all about the research, getting it right, and making it relevant. He's got solid journalistic experience in all forms of content delivery – and he's got his keyboard humming with what's up and important for students, college admins, parents, employers and news junkies.