Easy Student Loan Management Portal
Manage student loan repayment plans entirely through our online portal.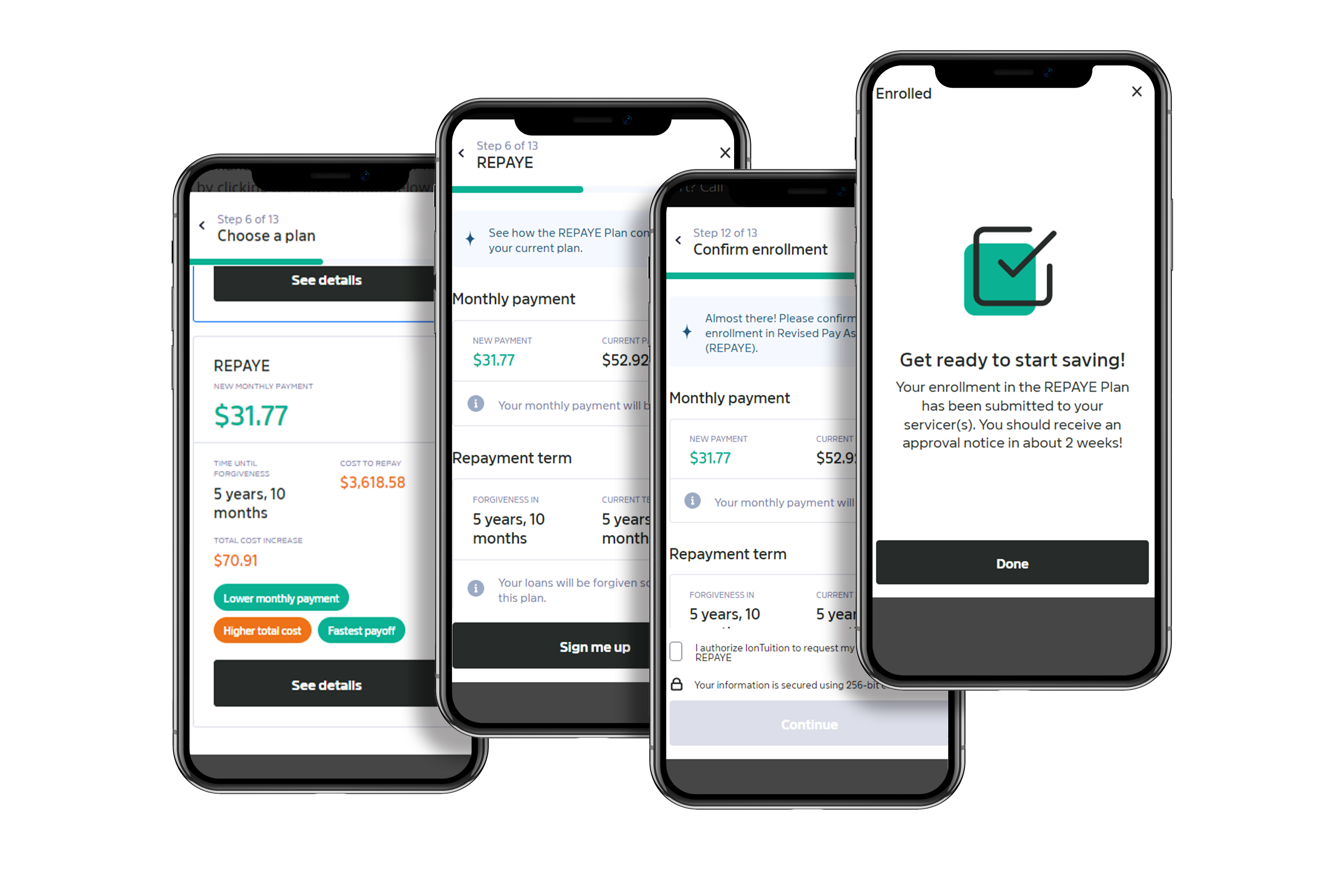 Apply for Income-Driven Plans.
Avoid long wait times with servicers by applying for income-driven plans directly on the IonTuition platform through Presto.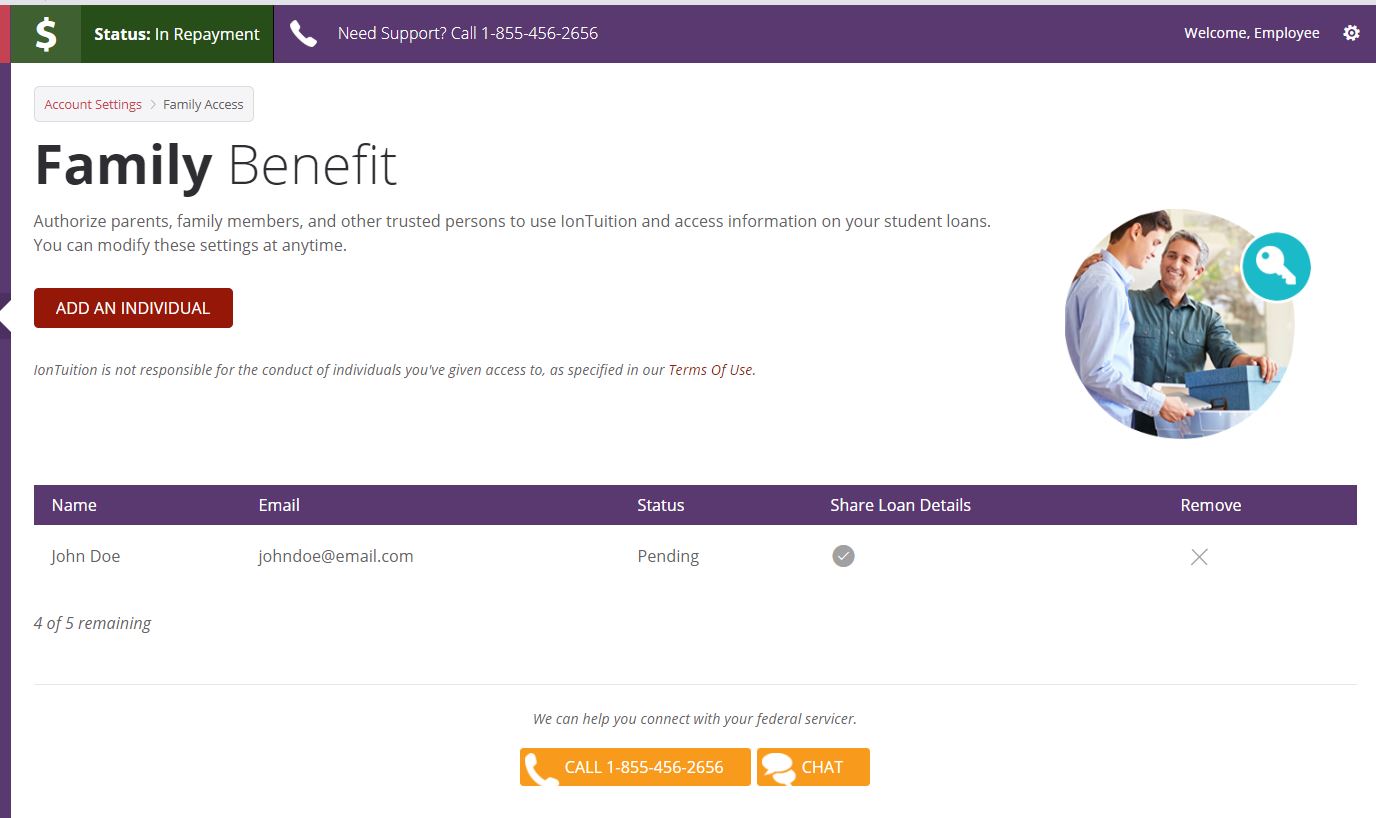 Student loan debt affects every generation. With Family Benefit, users can give fully-functioning IonTuition accounts to their family members.
Our dashboard features a responsive design so the platform is accessible from any device. Users can receive alerts via text or email notifications regarding the status of their loans.