Everything for student loan management.
Help your students plan their student loan repayment and avoid default.
Students can view all federal and private student loans in one dashboard, along with any income-share agreements. We offer simple APIs into federal student loan data and private lenders.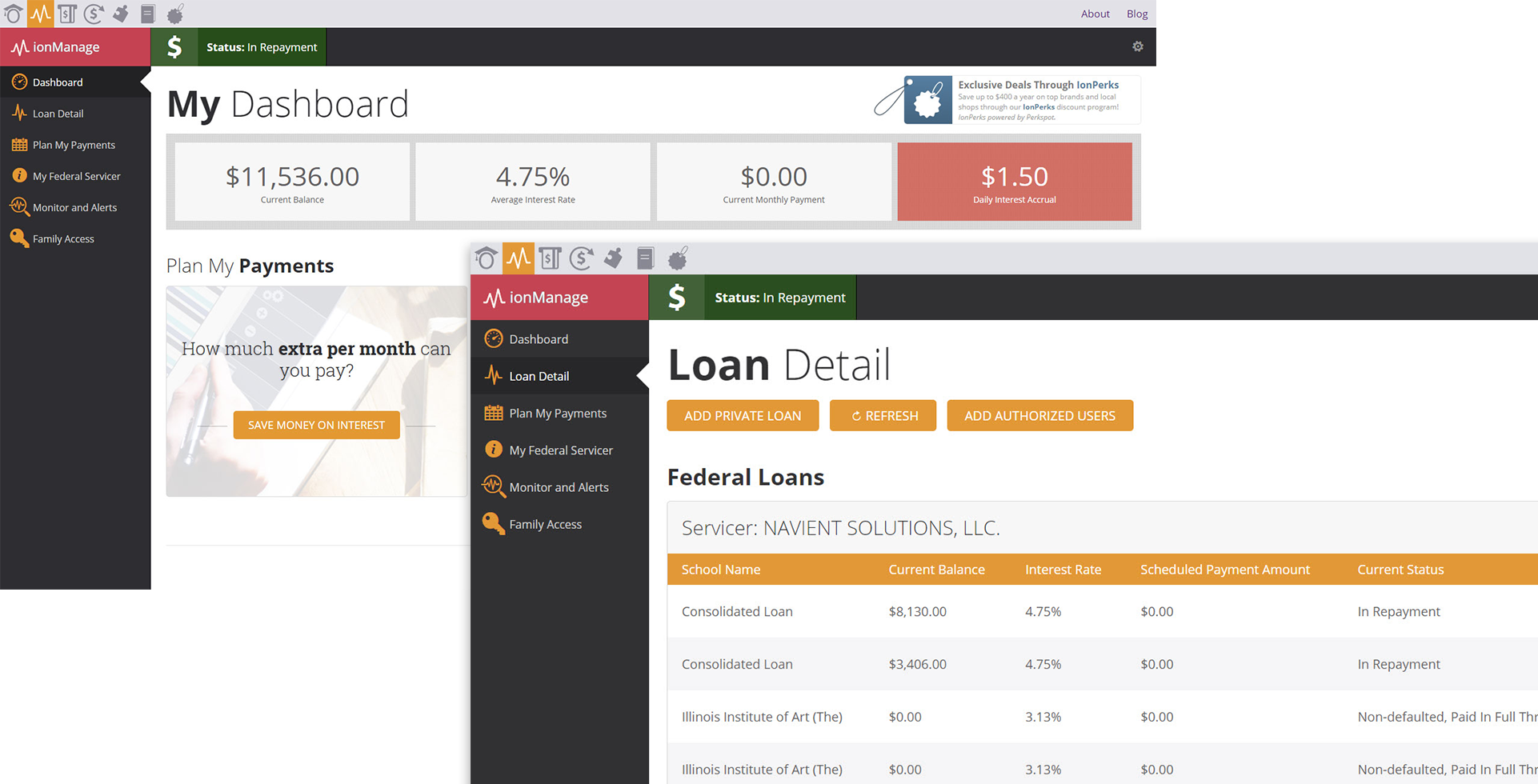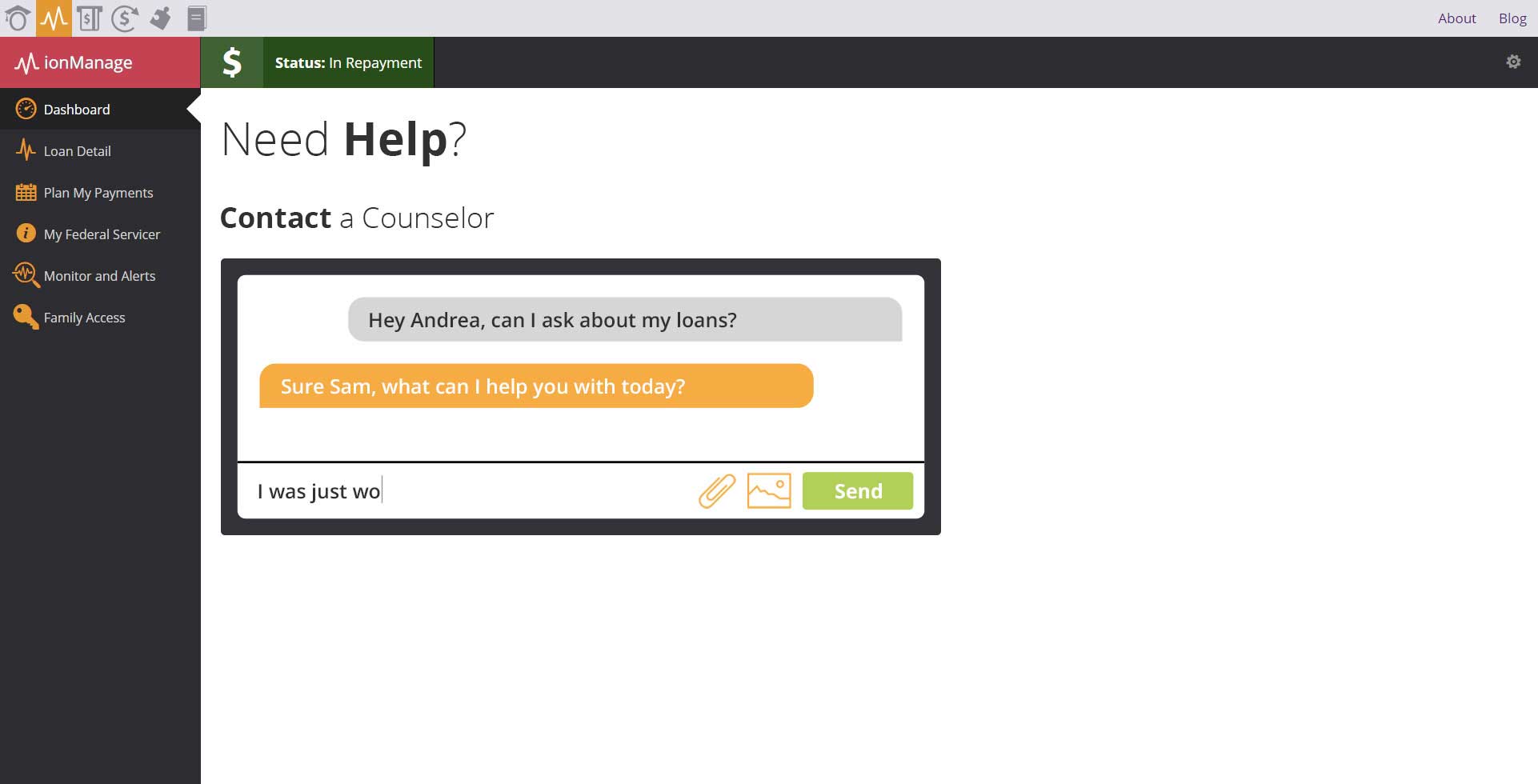 All IonTuition users have access to concierge loan advisors. Resolving student loan default requires next-level servicing. Our IonCure concierge team will walk borrowers through every step to resolve their negative loan status.
We include a network of vetted refinancing lenders to provide employees with multiple options so they can find the lowest rates and the best terms.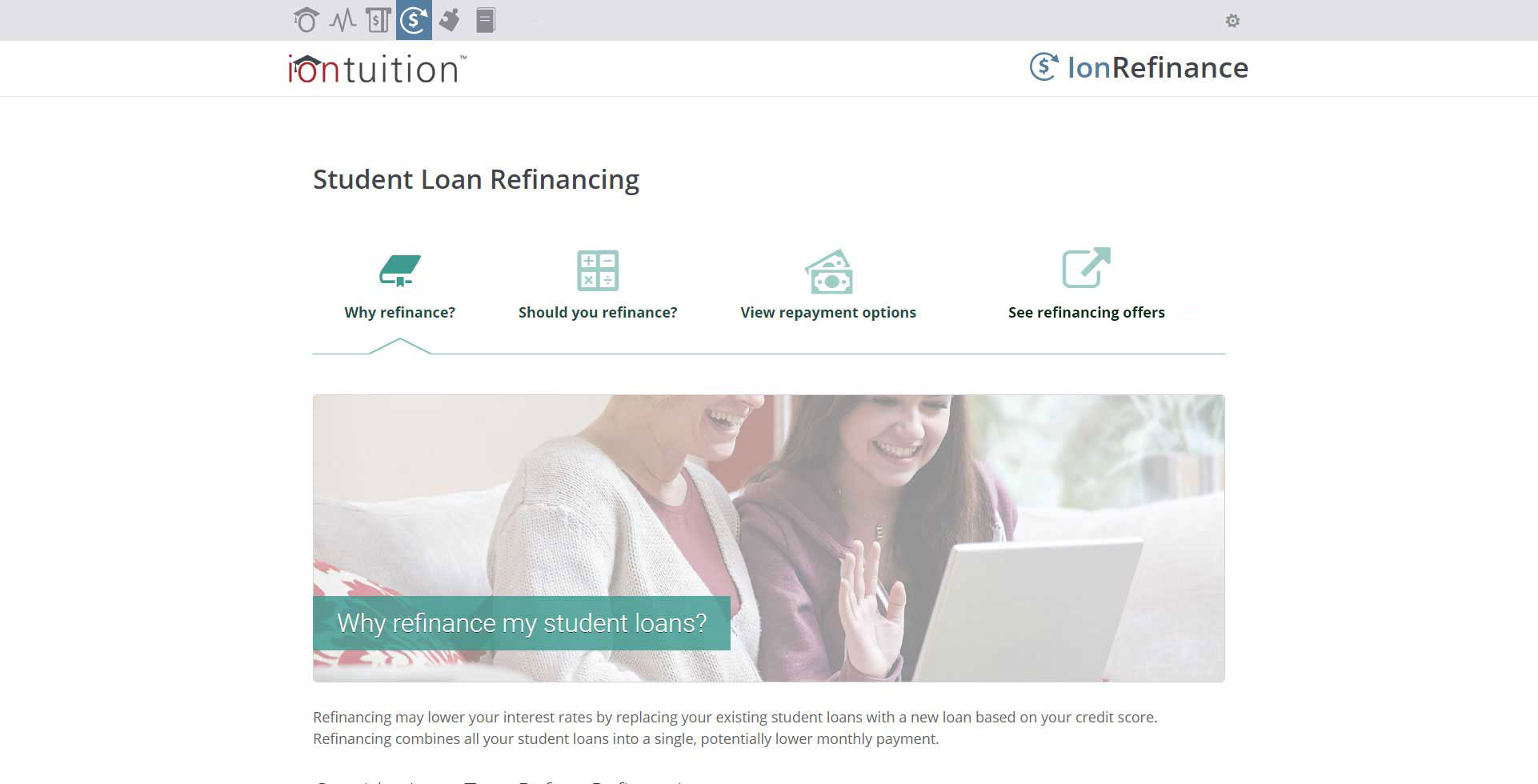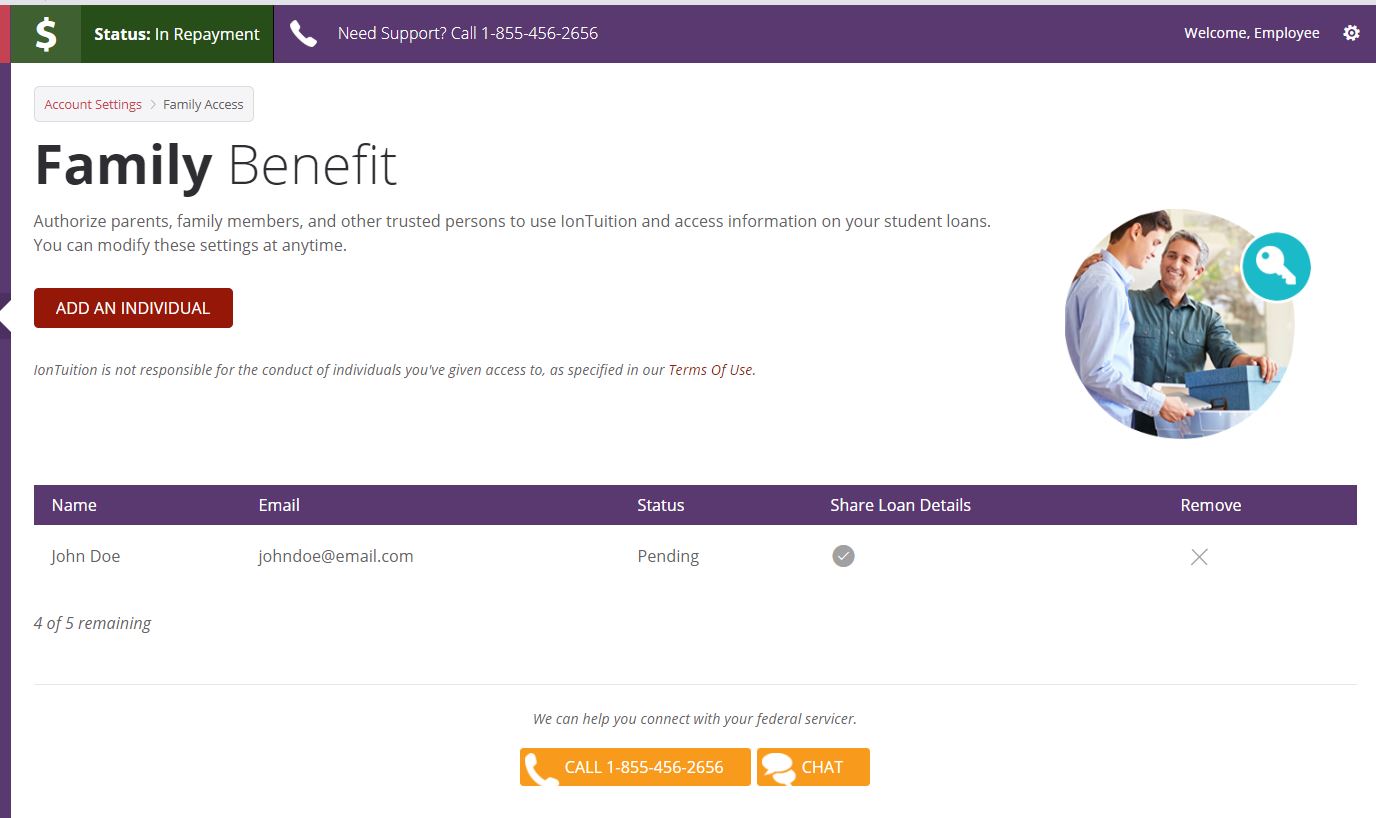 Student loan debt affects every generation. With Family Benefit, students can give fully-functioning IonTuition accounts to their family members.
Our dashboard features a responsive design so the platform is accessible from any device. Students can receive alerts via text or email notifications regarding the status of their loans.