Burgeoning student debt has created the need for outcome-based education financing.
Employability is the key outcome to education. Funding sources, institutions, and employers must work together to create the greatest outcomes for America's students.
A guarantee on their future.
Students don't have to pay on their IonISA unless they meet minimum salary requirements following graduation.
Safe, sustainable, scalable program.
IonISA gives investors a program to share in students' success. 
Optional funding source
IonISA gives post-secondary institutions a way to expand enrollment and increase retention by offering additional funding options.
Ready-to-work talent
IonISA gives employers ready-to-work talent to fill the skills gap.
IonTuition Has Established the First Nationally Viable ISA Program with a Federally Chartered Bank
In 2020, IonTuition and MentorWorks, a Treasury Department certified CDFI, worked with Blue Ridge Bank to create the nation's first bank-based ISA origination program.
The US Department of The Treasury's Office of the Comptroller of the Currency approved the ISA underwriting and origination based on program design parameters, technology, security, privacy, compliance, and servicing.
IonISA is the first company to operate at-scale in all 50 states with all colleges and universities including with direct-to-student ISAs. Investors and schools can participate without onerous regulatory compliance requirements that need to be met at the State level.













Through our partnership with a national bank, we have a compliant framework for origination in all 50 states.

IonISA's flexible platform allows for easy scalability. It provides broad parameters to customize programs by school.

BANK LEVEL
PRIVACY & SECURITY
IonTuition is an audited Third Party Servicer, and standards comply with FERPA at all times in addition to FISMA/NIST and SOC II.

PROPRIETARY
OPERATIONS DESIGN
IonISA supports students before, during, and after school, including concierge counseling for student loans.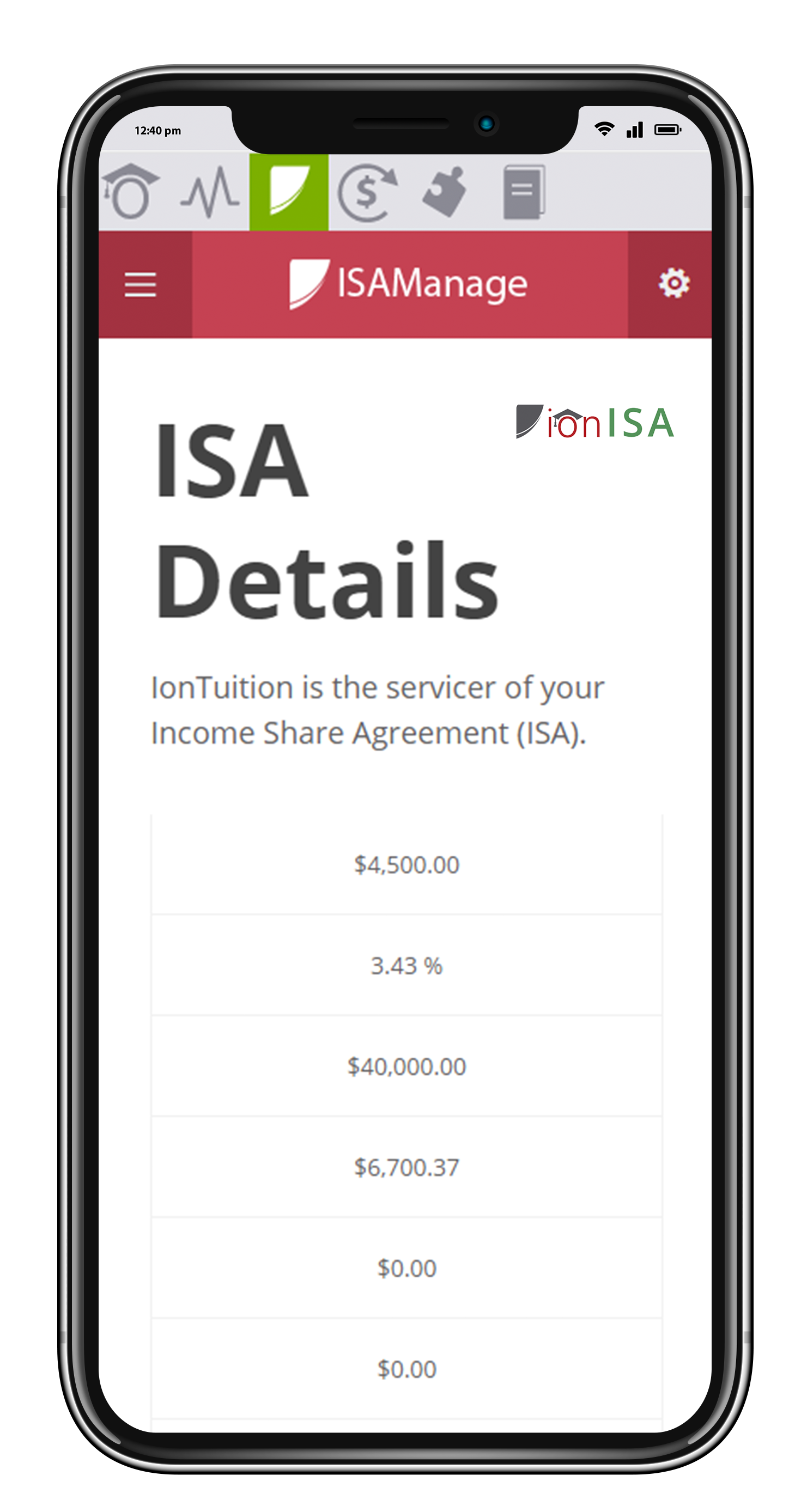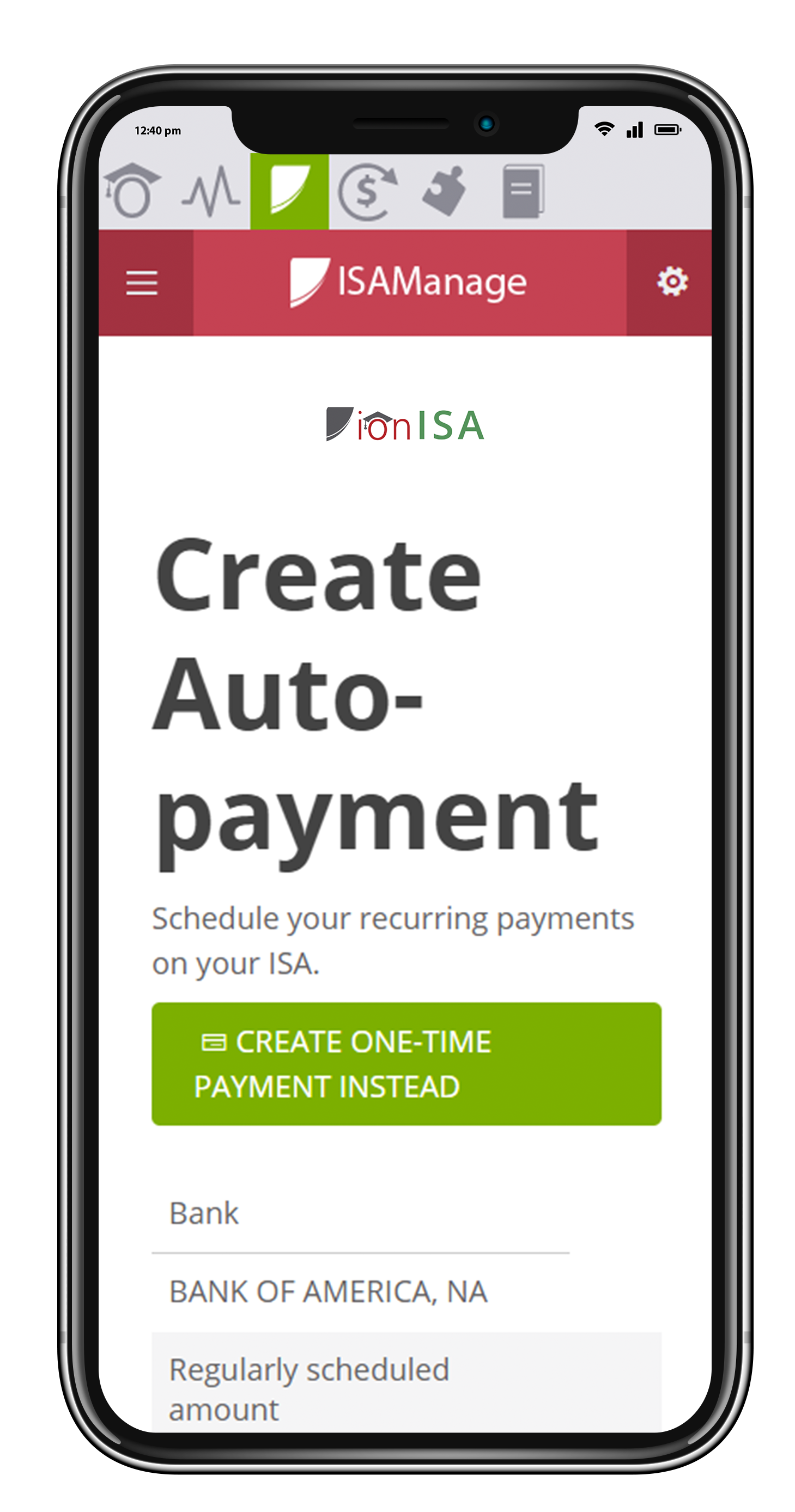 IonISA Focuses on Student User Experience and Success
IonTuition is looking for ISA Investors, Employer Network Partners, and Institutions of Post-Secondary Education