Federal Student Aid announced last Friday that student loan interest rates will be dropping for new Direct Loans disbursed for the 2020-2021 school year.
Interest rates are determined annually and set for a 12-month period. Rates are determined by a formula tied to yields on 10-year Treasury notes, which were recently auctioned. The drop in fixed interest rates will save borrowers between $600 and $3,000 per year depending on their institution and student status.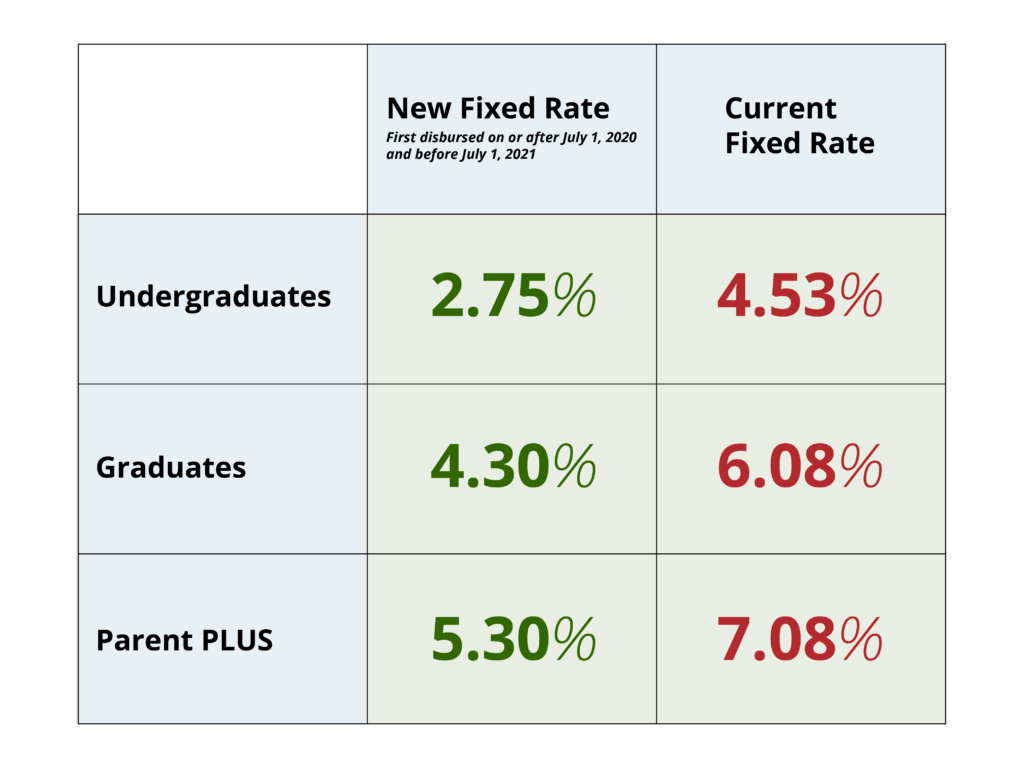 Filing for Federal student aid through FAFSA (Free Application for Federal Student Aid) has been open since October for students planning to attend college this fall. Some states may have different deadlines.
As always, if you have questions about your dependent's student loans or your own repayment, reach out to an IonTuition concierge advisor today.