About 44 million borrowers now owe $1.5 trillion in student loan debt, more than doubling since 2006. This remarkable increase is a current a crisis for many workers and an opportunity for benefits brokers to offer a offer a new voluntary benefit.
Student loan assistance is that benefit. With low unemployment rates, competition for quality employees is high. Employers must be prepared to provide Millennials and Generation Z with benefits that are more applicable than traditional offerings like health care and 401(k).
Employers can show their workers that they're in touch with today's problems. Benefits brokers are now including student loan benefits because many employers are happy to offer simple benefits like student loan assistance to demonstrate that they care about their people.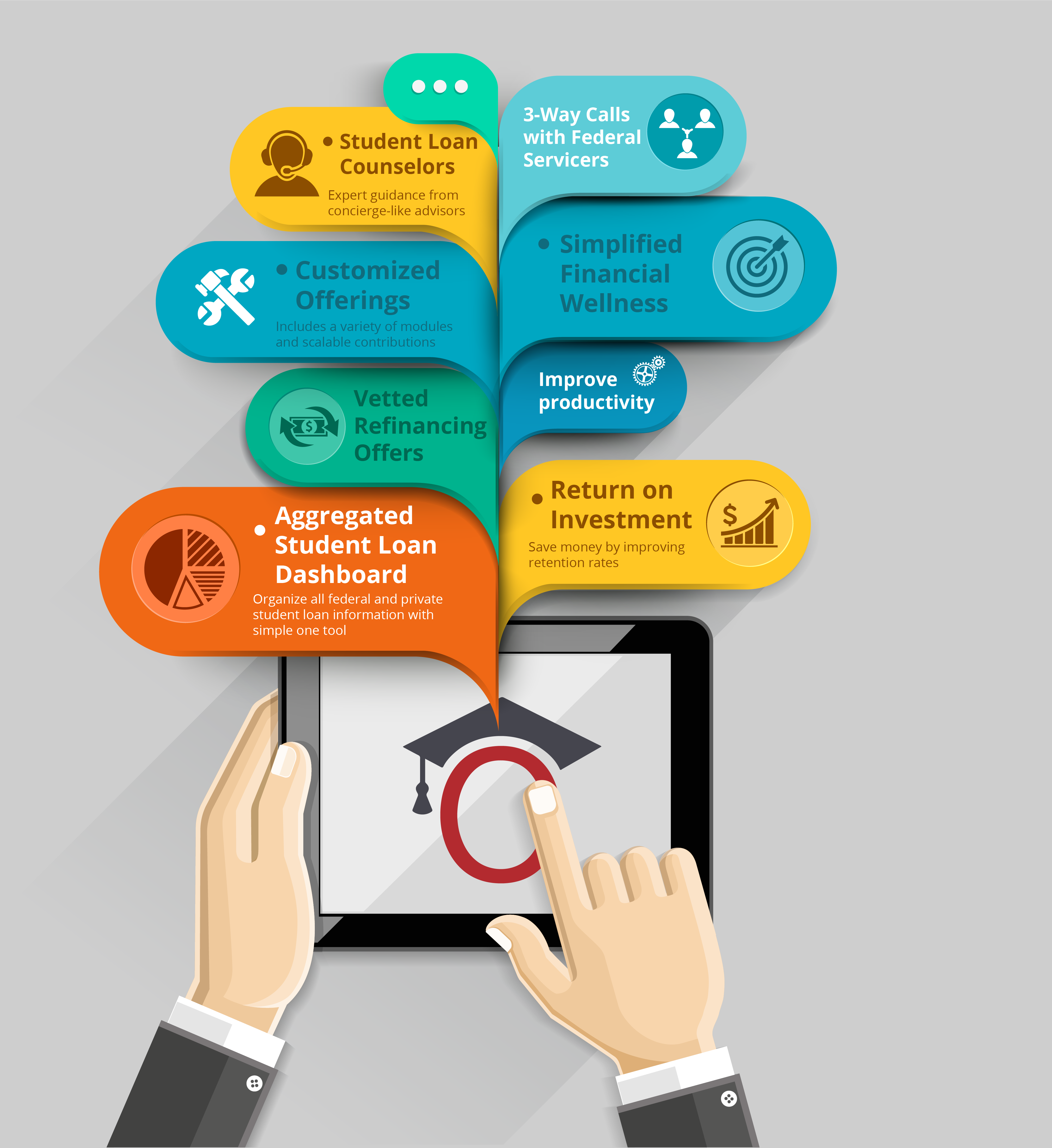 Student loans are complicated. IonTuition provides employees with powerful tools needed to navigate the student loan repayment process and improve productivity in the workplace.
IonTuition is the leading industry expert. Our dedicated concierge counselors work with employees on an individual basis to answer questions, provide guidance, and expedite resolutions. With deep relationships with servicers, IonTuition can even facilitate 3-way calling that connects employees with their servicers and work together to identify the best solutions.
IonTuition works with your client to customize their offering with a variety of modules from loan management platforms to educational resources to matching contribution programs, that can be scaled or updated as needed.
Request a demo to learn more about how IonTuition can help your clients.