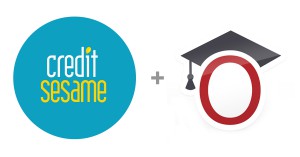 Credit Sesame and iontuition today announced a partnership to allow student loan borrowers to manage and monitor their credit, college loans and identity protection all in one place.
Credit Sesame is a web-based personal finance company that helps consumers monitor their credit and identities.
Account holders will have access to Credit Sesame's credit tools and ID protection while additionally having access to iontuition's student loan management tools. The combined services will allow students to learn about their credit scores, understand and manage their credit and loans, protect their identities, and more.
For all details, read the press release on Credit Sesame's website.