ROLLING MEADOWS, IL – Sept. 1, 2015 – Iontuition, Inc., a member of the Ceannate companies that helps students and families take control of their education finances, today announced the results of a new survey that confirms many student loan borrowers in the U.S. would prefer to work for a company that offers student loan management help as part of their benefits package.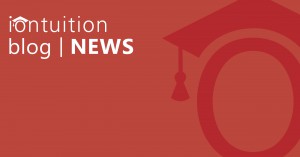 In July 2015, iontuition™ surveyed 1,000 individuals with student loans to find what they want to see from their employers. The answer was clear: student loan borrowers want help with their debt. With record amounts of student debt attached to the incoming workforce, the majority of those surveyed viewed employee benefits that address education loans as a breakthrough and welcomed solution.
Click here for a survey infographic.
Selected survey results:
• A Match Made in Heaven: Today, more than 40 million Americans have student loan debt. It comes as no surprise that the majority of those people might appreciate help from their employer when it comes to managing their student loans. Nearly 80 percent of the individuals surveyed with student loan debt, which could equate to more than 30 million Americans, said they would like to work for a company that offers repayment assistance with a matching opportunity.
• An Apple a Day: Fifty-five percent of survey respondents, which could equate to more than 22 million individuals with student loans, said they would rather the amount they are paying for health care go toward their student loan balance. Of that group, ninety-four percent said that the benefits plan at their current job includes health care.
• A Future Without Debt: Forty-nine percent of respondents, which could equate to 19 million student loan holders, said they would prefer student loan payment contributions over a 401K at this point in time. Of that group, only twenty-eight percent have a 401K.
"Employers who rely on a college-educated workforce cannot ignore numbers like these," said Balaji "Raj" Rajan, CEO of Ceannate Corp. "Our survey shows that a majority of borrowers would greatly value an employee benefits package tailored to reducing and managing their student debt."
The iontuition.com portal provides employers with an elective benefit for their employees – so they can establish optimal student loan repayment strategies and monitor their loans. The company delivers interactive, user-friendly tools that guide current and former college students through the education finance process, customized to fit the evolving goals and life circumstances of each and every user. iontuition.com users can call a toll free number, email or chat online with trained student loan counselors for more complex resolutions.
For partnership inquiries, visit iontuition.com/Partnership or call 888.853.8323.
About iontuition™
A member of the Ceannate companies, Iontuition, Inc. helps students and families take control of their education finances. Student borrowers use the iontuition.com portal for college selection, to manage their education loans, and improve their financial literacy. Core features include a dashboard showing all student loans—federal and private, access to expert student loan counselors, intuitive repayment calculators, and loan monitoring alerts. Users are able to rely on trained student loan counselors for assistance via toll free number, web chat and email. Learn more at www.iontuition.com or download the mobile app, available for both Apple and Android devices.
###
All trademarks and product names are the property of their respective companies.