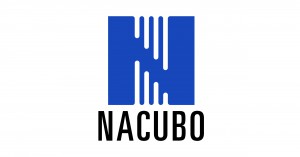 The National Association of College and University Business Officers recognized six professionals and five institutions during its annual conference in Nashville, Tennessee, this week.
"At a pivotal time in higher education, these outstanding individuals and institutions have set the tone for excellence across the sector," said NACUBO president and CEO John Walda in a statement. "We are proud to honor these worthy recipients as models of professionalism and innovation in campus management and finance."
Here is a list of the 2015 NACUBO award recipients:
2015 Distinguished Business Officer Award ─ John D. Patterson, vice president for administration and campus life at Pittsburgh State University
2015 Tax Award ─ Dominic L. Daher, director of Internal Audit and Tax Compliance at the University of San Francisco; Joel F. Levenson, associate director of Tax Compliance at the University of Central Florida
2015 Professional Development Award ─ Cynthia Teniente-Matson, president of Texas A&M University-San Antonio and former NACUBO board chair
2015 Rodney H. Adams Endowment Management Award ─ Lawrence E. Kochard, chief executive officer/chief investment officer of the University of Virginia Investment Management Company
The 2015 Rising Star Award ─ Jennifer Chambers, assistant dean for finance and administration for Portland State University's College of Liberal Arts and Sciences
Five schools won the 2015 Innovation Awards:
Bristol Community College, for its zero net energy-designed health and science building
Oregon State University, for its Cooperative Open Reporting Environment initiative to improve access to and accuracy of institutional data
Texas A&M University, for its Health Science Center's eduSafe mobile safety and security application
The College of New Rochelle, for its shared-services business model for technology solutions
The George Washington University, for its analytics tool, the Principal Investigator Dashboard
NACUBO is a nonprofit professional organization representing chief administrative and financial officers at colleges and universities across the country.
Using user-friendly loan management tools, iontuition works with colleges and universities to support student success.To learn more about how students can supercharge their future, you can see a brief overview video here.
---

Tom Wray is all about the research, getting it right, and making it relevant. He's got solid journalistic experience in all forms of content delivery – and he's got his keyboard humming with what's up and important for students, college admins, parents, employers and news junkies. Check out his weekly columns: Student Loans 101, News Flash!, Eye On School Success, Eye On Student Success and more.