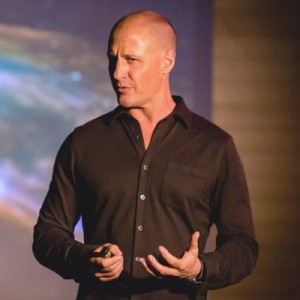 John K. Coyle is an Olympic silver medalist, Kellogg MBA, Stanford d.school graduate ─ and currently SVP of Innovation, professor, and analyst for NBC sports. The road to success is paved with challenges, pressures, and agonizing defeats ─ and be assured John knows all of these first hand.
What we recently learned about John, that we didn't know, was that he amassed tremendous credit card and student loan debt that took him decades to pay off in order to finance his dream. This is something that is behind-the-scenes of his website story, but it was John's idea to share, with us, his credit card and student debt journey.
John's definitely a journey kind of guy. Read on and you'll learn why:
It's hard, if not impossible, to overlook your achievement as an Olympic silver medalist. You competed and found victory as a speed skater. Can you draw us a picture of that journey?
I was fortunate to have a father that loved to ride his bike and tour, and when I was 8 years old, he bought me a nice bike to ride along with him. That summer I did 13 century rides (100 mile tours). If you think about that vis-à-vis the "10,000" hour rule, how many kids in the country rode that many miles at age 8? Probably just one…me. After a few years of competitive cycling my club pushed me to start speed skating as a form of winter training. I am terrible at almost all sports, but anything requiring balance and leg power I seemed to have a knack for (at one time I was Michigan state champion in 7 different sports). I ended up competing in the world championships in both sports, but only in speed skating did I compete in the Olympics. As a short track speed skater, I competed in the 1994 Winter Olympics as a member of the American relay team. We won the silver medal in the 5000 meter relay competition in Lillehammer.
What was the transition like leaving pro sports? I can't imagine that pro athletes ever lose their identity as competitors.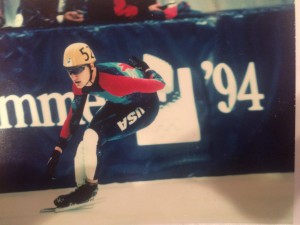 Honestly it is one of the hardest things I've ever had to deal with – the analogy is like a terrible breakup – all of your energy spent pursuing this elusive and wonderful relationship only to eventually split and watch your old love surrounded with faster, stronger suitors, and being left to start over in a world (business) that is far more complex. I was 30 years old when I got my first full time job. Eventually though you leave the mourning and humiliation behind and start to become proud of what you accomplished – but this took me 10 years, and it was probably by being hired by NBC,  to provide commentary and support to NBC as an Olympic Sports Television Analyst for the last 3 Olympics, that I finally completed that transition.
Tell us about your academic journey. Was it supported or interrupted by professional sports? After the Olympics, you went on to earn an MBA. Was the journey linear (do skaters take linear journeys?) or were there twists or turns along the way?
I may be the luckiest guy on the planet. I grew up in Michigan and went to small private school with decent grades, but for sure it was my sporting credentials that helped me get into Stanford University, where I earned a degree in Product Design. I originally wanted to be an aerospace engineer, but the Physics classes were just too hard for me so I switched to Product Design (now called the d.school) and was trained from age 19 in design thinking and innovation skills and process.
My guidance counselor was none other than David Kelley who was the founder of IDEO and Steve Jobs' right-hand man for decades. During this time I was skating most weekends, often internationally, on the USA team. After graduation I trained with the National team for the next 8 years, but 3 of those years were in Milwaukee so at that time I applied and was accepted to the Kellogg graduate school of management at Northwestern University where I commuted for 2.5 years to complete my MBA in Marketing, Organizational Behavior and Entrepreneurship.
This was a pretty rough schedule: I would wake at 7am, go to the rink, warm up, train and warm down from 7:30− 10:30, shower, change, go to my part-time job as an engineer from 11− 3 pm, then drive to Chicago from 3 to 6 pm, go to class from 6 pm – 9 pm, Drive back from 9 pm to 11 pm, do a second workout of weights or jumps from 11 pm to midnight, and then do it all again the next day. I chose to do this because I was racking up significant credit card debt in pursuit of my sport, and the goal of an Olympic gold medal.
Tell us about your student loans, credit card debt and your challenges repaying them.
During the 8 years on the national team, I was sometimes funded and housed in a training center, but eventually I wanted to live on my own and follow my own training program, so in order to do so I used credit cards to fund my dream. As a recent Stanford graduate, banks thought I would be a viable credit risk so I was able to apply for and receive over 50 credit cards which I used to pick up and rotate $87,000 in credit card debt by the time I retired from the sport. I also had $15,000 in student loans from Stanford and $30,000 in student loans from Kellogg. When I retired from skating, in 1998, my net worth was (-$132,000).
I chose to take this risk because I was willing to do anything in pursuit of a gold medal, and I believed that the combination of Olympic success and great academic credentials would make it worth it. I wouldn't change a thing – no regrets. My parents also spent years paying off their visit to Lillehammer, Norway. Here's a REAL picture of the 50+ credit cards I used to fund my dream. I eventually paid them all off as well as my student loans – but only just last year, nearly 20 years later.
How did you pay off those loans?
Upon retiring from elite sports at age 30, I was fortunate that there was a certain industry that was interested in paying a decent salary to a totally green candidate with good academics but no experience: management consultancies. I applied to a number and accepted at a few, and began an aggressive repayment program. I extended the payment period for my student loans — this was necessary to make my monthly payments manageable and eventually I paid it ALL off. That said, it is true that my fiancé and I slept on the floor of our tiny apartment without a mattress for six months during the beginning of this period.
You found yourself far behind the eight ball, others in this situation were candidates for bankruptcy, and yet you managed to pay off all your loans, and achieve success, among other things, as a Senior VP of Innovation at a leading global firm. What do you contribute to turning things around, financially, personally, and professionally?
One thing that is true of Olympic athletes I think in general, that makes them good employees, is that even if we aren't always smarter than our co-workers (I know I wasn't the smartest guy at Diamond, Goldman Sachs or Enron) we are generally willing to work harder than most other humans. So what I lacked in experience I made up for in effort. I figured if I couldn't out-think them, I would out-work them. Plus, I was 10 years behind my peers in experience, so I had to work 80 hour weeks for 10 years to catch up! Perhaps more than this, is that throughout all these ups and downs, I had the unwavering belief and support of my parents.They borrowed against their 401K so that I could propose with a proper ring to my fiancé (and yes I paid them back.)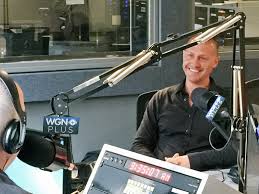 You're active on the speaker circuit, connecting to audiences with keynotes, workshops, summits, radio and TV. Tell us what you speak about and what you find most rewarding?
This is a relatively new path for me, but a new "true love" like sports were in the past. I was just asked to present the lead off keynote for Chicago Ideas Week – Edison Talks (previous speakers have included Malcolm Gladwell, Deepak Chopra, Colin Powell, and Bill Clinton). I'm fortunate to have had some really wide-ranging and intense experiences – both as an athlete and in the business world – so I weave stories around both in ways that are (hopefully) both inspiring AND practical. For example, one odd fact: I am the only person in the world to have worked on the same teams as Jeff Skilling and Ken Lay of Enron AND Lance Armstrong, competing on the same cycling team. Considering these enterprises ended up becoming the two greatest frauds perpetrated in modern history, I'm not sure what this says about me, but I've seen the ins and outs of some interesting cultures.
My primary topics are around:
1) Strengths 2.0: How to apply design thinking to individual (and team) strengths and weaknesses. Using stories from my experiences, I show people how to identify, understand and accept your personal and unique strengths (and how they relate to your weaknesses) and how deliberately design a life to maximize what you naturally do best.
2) As an athlete I was naturally obsessed with time, and oddly, spent my whole life going counterclockwise, so my second topic is Time 2.0 – Counterclockwise – How to Unwind Cognitive Time and Live forever. In this talk I share a point of view that I've developed over the last 15 years on how our environment, stimuli, strengths, and emotions impact the perceived speed of the passing of time. I have uncovered three laws that govern experiential time and methods that allow you to slow the ticking of the clock and "really live" (almost) forever. I also continue to serve as a Fellow at Maddock Douglas speaking on and leading innovation leadership development programs and teaching design thinking.
Editor's note: When I asked John the question about his journey being linear or not, he circled back, in his last answer about environment, emotions and the impact of speed. Not surprising that the Olympian in speed skating continues to be compelled by the impact of speed in our lives. More on this topic from John @coylejohnk or  johnkcoyle.com.