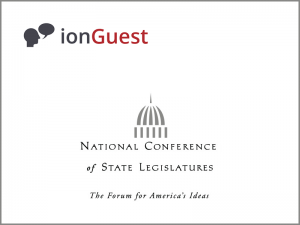 We recently caught up with Dustin Weeden, a policy specialist and legislative analyst with NCSL's Education Program. Earlier this week, Dustin reported on tuition policy changes in Washington and Minnesota. We asked Dustin what this means (trend or not?) for other states, and for any insights he'd like to share. Thanks to ionGuest, Dustin Weeden, for this:
The actions in Minnesota and Washington reflect the concerns legislators have nationally about the affordability of college. With the modern economy's strong demand for highly skilled labor, states are taking innovative actions to ensure college remains affordable, and states are able to meet future workforce demands. Several states are experimenting with providing tuition-free access to community colleges, creating new grant programs, significantly increasing the state's investment in higher education, freezing tuition, and reducing tuition.
Due to the severity of the most recent recession and the slow economic recovery, many states are just now reaching a level of financial stability that enables them to return significant levels of funding to higher education institutions. As long as the economy continues improving, we will likely see more states experiment with innovative solutions — including tuition reductions — to address the college affordability challenge.
Reducing Tuition: A New Trend in Higher Education?
After decades of watching tuition continually rise faster than inflation, students in Washington and Minnesota will experience something new over the next two years: tuition reduction.
The Washington Legislature agreed on a budget that will reduce tuition between 5 and 20 percent at all public colleges and universities over the next two years.
Beginning this fall, all Washington residents will experience an initial 5 percent tuition reduction. For the 2016-2017 academic year, tuition at the large research universities will be lowered by an additional 10 percent and tuition at the regional four-year universities will be lowered by an additional 15 percent.
For students attending community colleges, tuition will be reduced by 5 percent this year and frozen at that level for next year. In addition, future tuition increases—beginning in 2017—will be linked to changes in the median family wage. As a result, the price students pay will rise at the same rate as the ability of families to pay.
Unlike in Washington, only Minnesotans attending community colleges will benefit from a tuition reduction. For the 2015-16 academic year, community college tuition will be frozen at current levels. Then for the 2016-17 academic year, tuition will be lowered by 1 percent.
The original post appeared on the NCLS blog.
---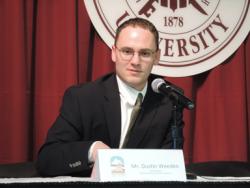 Dustin Weeden is a policy specialist with NCSL's Education Program and co-staff coordinator for the Legislative Education Staff Network. In this role, Dustin tracks and analyzes legislation on higher education issues including affordability, finance, and student loan debt. Dustin is also a doctoral candidate in Higher Education at the University of Iowa.