The U.S. Department of Education's proposed rules for gainful employment rules and other accountability initiatives are currently awaiting final approval. The OMB's Office of Information and Regulatory Affairs is expected to approve the request on or before November 1, 2023.
Rules Would Go into Effect on July 1, 2024
The intention of the GE rule is to protect college students from low-quality programs. The Higher Education Act set the requirement early on that graduates from institutions find "gainful employment in a recognized occupation."
However, the term "gainful employment" wasn't defined until the Obama administration. The Trump administration rescinded the rule before it could be fully implemented.
Now, the Biden administration has proposed new GE accountability metrics to ensure college graduates are better off than high school graduates based on debt and income levels.
Several organizations including CECU, ACE, and NASFFA have criticized the new rules. Letters and comments to ED expose concerns that institutions will have difficulty navigating the rules, collecting the data, and submitting appeals.
Institutions Can Receive Help Meeting the New Gainful Employment Rule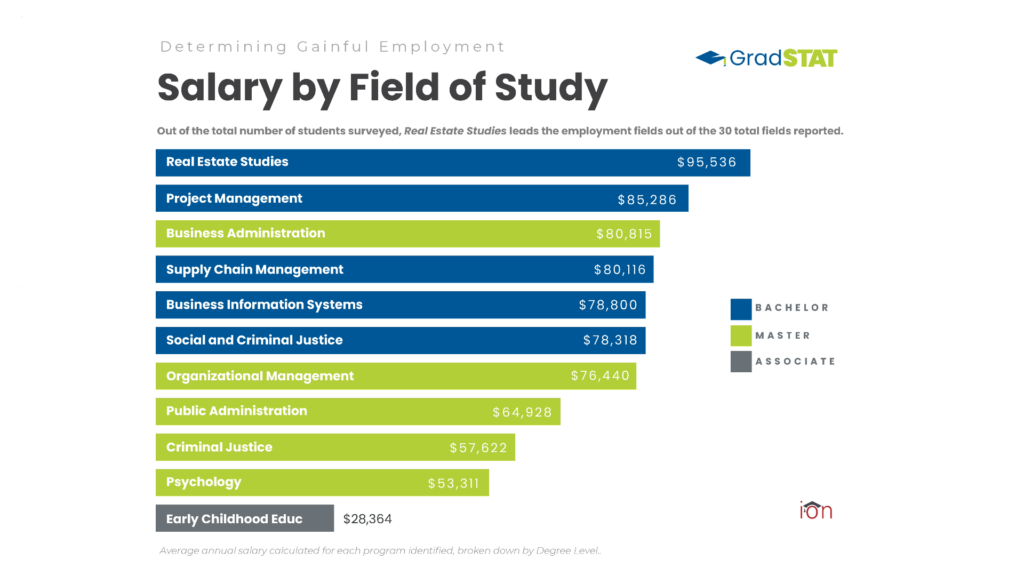 The proposed gainful employment rules are complex and require third-party assistance. Institutions will need help to obtain the requested data for debt-to-income ratios and earnings premiums.
IonTuition has a gainful employment tool to help higher education institutions before these new rules take effect. GradSTAT is a gainful employment data provider that helps institutions learn valuable insights into their programs and verify all GE accountability metrics.
IonTuition helps institutions throughout the student lifecycle, from enrollment through final repayment. IonTuition helps graduates repay their student loan debt, which ultimately helps borrowers lower their debt and improve their debt-to-income ratio. Institutions that use IonTuition's default aversion service with GradSTAT receive a robust picture of how well off their students are following graduation.
Contact sales@iontuition.com to see if GradSTAT can help your institution.