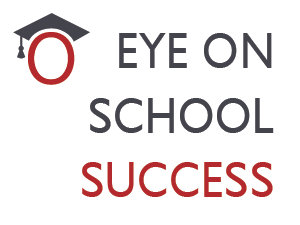 The University of South Florida is a four-year state university in Tampa, Fla.
USF was founded in 1956 as the first urban state university. At the time, it was Florida's first independent state university to be planned and founded in the 20th century. Built on the former World War II-era Henderson Air Field, the university accepted its first students in 1960. More than 1,900 students were registered that year.
The university has grown significantly since then. USF has more than 47,000 students, 36,225 of them undergraduate As of the 2012-2013 academic year. Today it is ranked by the Carnegie Foundation for the Advancement of Teaching as a top tier research university. In fact, it is nationally ranked in total research expenditures and received more than $428 million in research contracts and grants in 2014.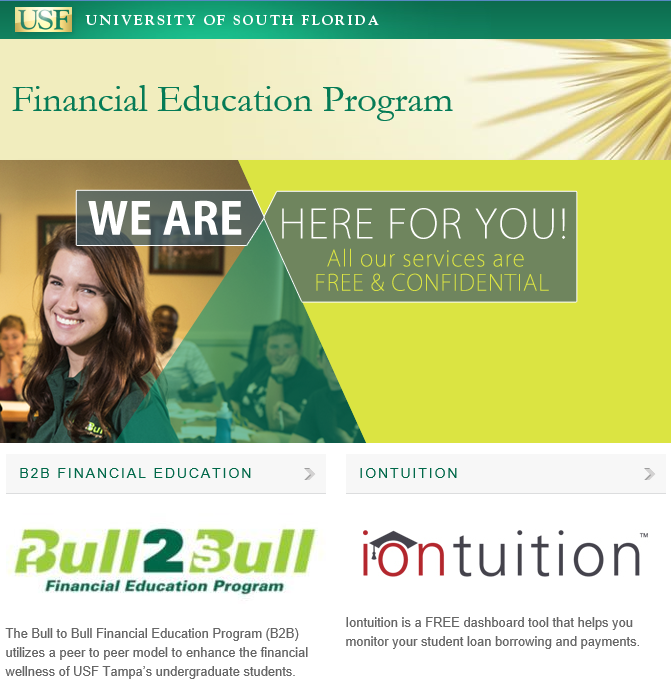 South Florida also has nationally ranked degree programs in Public Health, Criminology, Industrial and Organizational Psychology, Nursing, Education, Engineering, and much more. All told, there are 180 undergraduate majors and degree programs at the graduate, specialist, and doctorate level.
Tampa, which is USF's home, is Florida's third largest metropolitan area and the core of the Tampa Bay area. Situated on Florida's Gulf Coast, Orlando is a two-hour drive away, and the Atlantic coast just beyond.
The University of South Florida uses iontuition to provide personalized loan management to students. The tools in iontuition™ help guide students through the financial aid process, loan repayment, budgeting, and more. Today, more than 703 registered users are taking advantage of iontuition tools: ionManage and ionLearn.
For information about the beneficial student loan management tools from iontuition, we invite you to watch this short overview. Like what you see? Sign up for your account here!
---

Tom Wray is all about the research, getting it right, and making it relevant. He's got solid journalistic experience in all forms of content delivery – and he's got his keyboard humming with what's up and important for students, college admins, parents, employers and news junkies. Check out his weekly columns: Student Loans 101, News Flash!, Eye On School Success, Eye On Student Success and more.