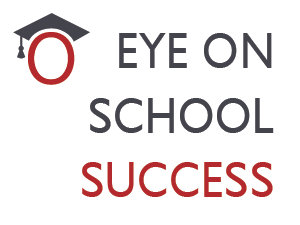 Midwestern University is a graduate and professional school with campuses in the Chicago suburb of Downers Grove and in Phoenix suburb of Glendale.
The university was founded in Chicago in 1900 as the American College of Osteopathic Medicine and Surgery. In 1986, the school moved from its location on the south side of Chicago to Downers Grove. Over the next few years, the board of trustees added two new colleges; the Chicago College of Pharmacy and the Chicago College of Health Sciences. The three colleges were later united into Midwestern University in 1993. The Glendale campus was established in 1996 and has since added five colleges; the College of Pharmacy-Glendale, the College of Dental Medicine, the College of Optometry, the College of Physical Therapy and the College of Veterinary Medicine.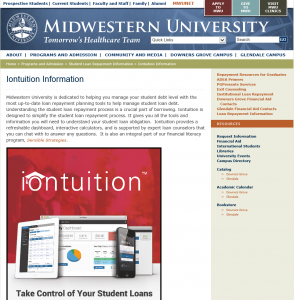 Midwestern University is one of the oldest schools in the world to offer a Doctor of Osteopathy degree, and each campus is among the oldest medical schools in their respective states. Plus, the combined campuses currently offer training for careers in physician assisting, physical therapy, occupational therapy, pharmacy, and clinical psychology.
Today, the combined Midwestern University campuses have about 6,000 students. Accessible to large metro areas, the Downers Grove campus is only 25 miles from the Chicago Loop, and the Glendale campus is just nine miles from downtown Phoenix. The university also runs health clinics in both Downers Grove and Glendale, which provide healthcare to local residents.
Midwestern University uses iontuition to provide personalized loan management to students. The tools in iontuition™ help guide students through the financial aid process. Today, more than 4,300 registered users, both current student and alumni, are taking advantage of iontuition tools: ionManage and ionLearn.
For information about the beneficial student loan management tools from iontuition, we invite you to watch this short overview. Like what you see? Sign up for your account here!
---

Tom Wray is all about the research, getting it right, and making it relevant. He's got solid journalistic experience in all forms of content delivery – and he's got his keyboard humming with what's up and important for students, college admins, parents, employers and news junkies. Check out his weekly columns: Student Loans 101, News Flash!, Eye On School Success, Eye On Student Success and more.