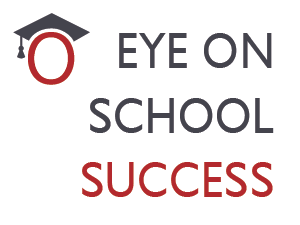 Ball State University is a public university in Muncie, Indiana.
Founded as a private teachers' college in 1899, it became a state school in 1918. The college was named Ball Teachers College in 1922, after a local family that had donated the facilities to the state of Indiana.
The university's board of trustees recently voted to hold the line on costs, approving small tuition and fee increases while increasing financial aid. Tuition for 2015-2016 will go up 1.65 percent, which means just $77 dollars more per semester for a full-time student.
Ball State is ranked as one of the best universities in the Midwest by The Princeton Review, and ranked in the top 25 for online graduate programs by U.S. News and World Report. Along with the teachers college that was the original core of the university, there are also schools of architecture, media, business and fine arts. One of their most famous alums is David Letterman, formerly of the Late Show.
The campus is urban, with buildings ranging from its earliest days in the 1890s to modern architecture. The college is residential with access to Muncie's transit system. More than 20,000 students attend Ball State, with 16,000 of them undergrads.
Ball State uses iontuition.com to provide personalized loan management to students. The tools through iontuition helps guide students through the financial aid process. Today, more than 1,400 registered users have access to the iontuition™ tools: ionManage and ionLearn.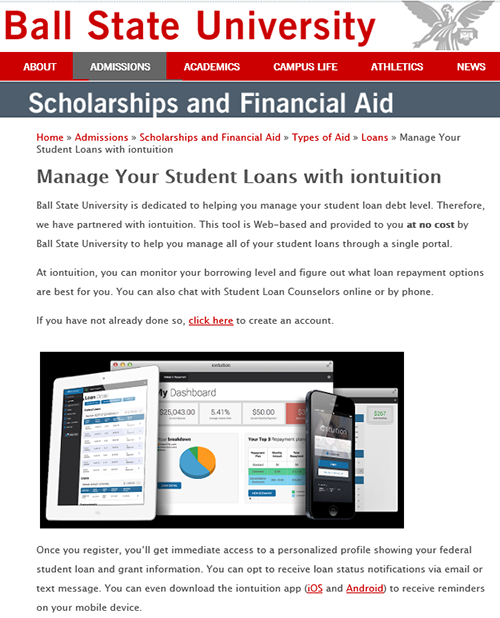 Muncie is a thriving small city of more than 70,000. Downtown Indianapolis is only an hour to the southwest. Cities like Chicago, Detroit, Columbus, Cincinatti, and Louisville are all four- to five-hour drives from Muncie. Students come from every part of Indiana along with 48 states, 43 countries and two U.S. territories.
---

Tom Wray is all about the research, getting it right, and making it relevant. He's got solid journalistic experience in all forms of content delivery – and he's got his keyboard humming with what's up and important for students, college admins, parents, employers and news junkies. Check out his weekly columns: Student Loans 101, News Flash!, Eye On School Success, Eye On Student Success and more.