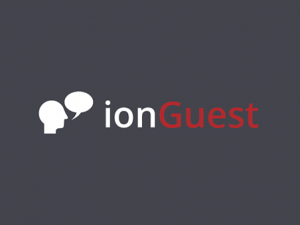 Alexis Avila, and his team of state-certified educators, have been preparing students for college entrance exams for 16 years. His tutoring programs span elementary students to college graduates and adults.
He's an educator, online entrepreneur, and founder of Prepped & Polished, a Boston-based company that provides tutoring and test preparation. he has run a tutor-training program, and offer tutoring in-home, on-site and online. Alexis keeps active on social media, develop blog content, and host a weekly podcast that empowers students to take control of their education.
Prior to starting Prepped & Polished, Alexis worked as a certified school guidance counselor and earned a Master's Degree in Counseling Psychology. He's been described by students as supportive, patient and enthusiastic. His mission has been to "help students gain confidence, maximize their academic potential, and achieve dramatically improved grades and test scores".
In 1999, Alexis started Prepped & Polished and envisioned an educational services company founded by state certified educators. The world has changed quite a bit in the past 16 years since the startup launched.
We interrupted his very busy week and asked him these questions:
Tell us about the families and individuals you serve. Who are they?
We work with students age 5 to 25 with both academic subject tutoring and test preparation, and the lion's share of our students are of high school age. Most of our families are busy families, so we offer tutoring seven days per week at our location, at your location (in the MA area) and online (anywhere in the World).
You describe your company as 'run entirely by educators for the love of education.' Explain the origins of this, and how this might differentiate you?
I am an educator who started a tutoring company, which is unique. I have a Master's in Counseling Psychology and licensure in guidance counseling Pre K-12, so my passion in life is to empower students to maximize learning potential. Some tutoring companies, we've been told by families, have used parent anxiety at times as a sales approach. Anxiety is real and we address it to support our students and parents, but not to grow business. Much of our business is word of mouth.
What's the biggest change you've seen in your field that has contributed to student success?
Because of online technology, students have 24-7 access to so much more information than past generations. If you use the internet correctly, you can get a free education online. You can sit in on a webinar on virtually any educational topic or learn to speak a foreign language by watching YouTube videos. E-books allow you to take a library with you anywhere you go!
With new times, come new challenges. What are some of the greatest challenges you've seen?
The challenge of today is getting kids to focus. I know a lot of students who now do their homework while texting their friends, listening to their itunes, and browsing Facebook. It's proven that you retain less information by multi-tasking but today's kids do it anyway.
You don't deal specifically with college selection, financial aid, or student loan management, but you live and work in this student world. What are your thoughts about the increase of student debt in the U.S.to the tune of 1.2 trillion dollars?
College tuitions continue to go up because the demand is still high. Everyone is trying to get into US News and World Report-ranked schools because of the prestige and these top 20 schools know it. As soon as parents realize that there are thousands of other amazing educational institutions across the US that can provide a comprehensive education, this might force the popular US News-ranked schools to stop increasing the rent!
What advice do you like to give to High School and College students?
Find the one or two things you are passionate about and pursue it more. So if you enjoy the ocean, find a high school summer job at an aquarium or working along side a marine biologist. Colleges love bringing on passionate students who want to make a difference.
What haven't I asked you that you'd like us to know?
A great test day breakfast is eggs, whole-wheat toast, and fresh squeezed OJ. Stay away from heavy, sugary, and fried foods the morning of a big test, otherwise you'll feel bloated midway through the exam and feel like sleeping!
---
Alexis Avila is an educator, online entrepreneur, and the founder of Prepped & Polished, Tutoring and Test Preparation