For Colleges & Universities.
Get the best results in the business with technology, tools, and highly personalized concierge-level services for your students to succeed.
Cohort Repayment Management 
Our expert loan advisors focus on helping students fully understand the process, potential impacts, and their borrower rights and responsibilities.
We have a proven track record for reducing Cohort Default Rates and improving student satisfaction.
Give your students an online, self-service tool to manage their loan repayment.
Aggregated views of Federal & private loans and ISA
Repayment qualification calculators
Web-chat with student loan counselors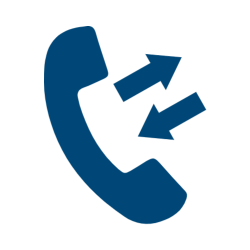 TURBO-CHARGE YOUR INQUIRY MANAGEMENT SERVICES
Sub-180 second response times to new leads
Full TCPA and other compliance
35+ percent warm transfer to your Admissions Counselors
7 Days a Week
INCOME SHARE AGREEMENTS/PRIVATE EDUCATION LOANS AT SCALE
IonTuition brings multiple ISA lenders and investors to your school for various programs.
Fully compliant, Federal bank-based origination
Online tools. Concierge student services.
Education-to-employment career support for your students