Student Onboarding
Use the digital and print materials below to promote IonTuition to students
DOWNLOAD FULL KIT
Return to Repayment Flyer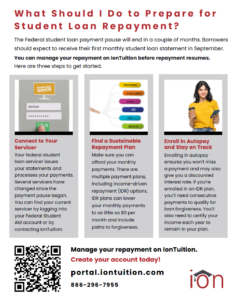 A short flyer with the three first steps
borrowers should take to prepare for repayment
Too many words? Download a shortened version.
Return to Repayment Poster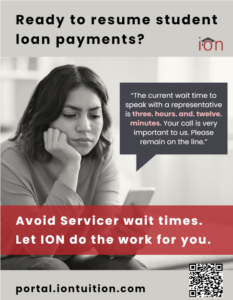 A poster to print or share digitally about the return to repayment
Return to Repayment Digital Ads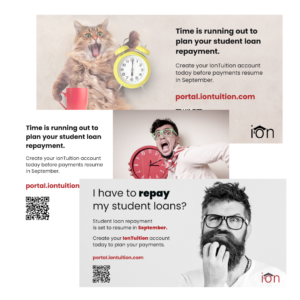 Post these ads to social media, on student portals, or send in emails
Return to Repayment Email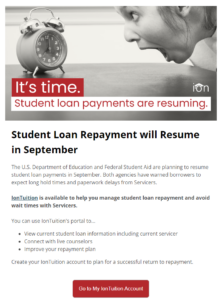 Use this email content to remind students about the return to repayment
Portal Overview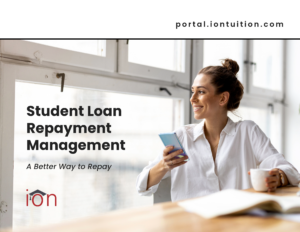 A short pamphlet that gives an overview
of the ION repayment management potal
Slipsheets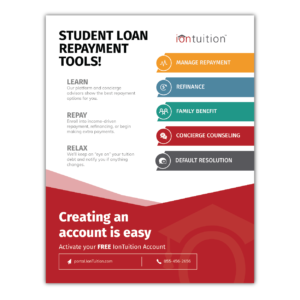 Easily printed on a letter-sized paper,
this document gets the job done fast.
Buckslips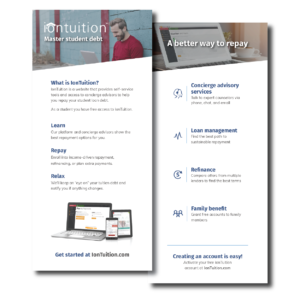 It's a half sheet of paper,
with a whole lot of information.
Posters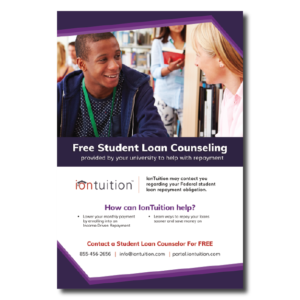 Poster to display around campus to
increase awareness of IonTuition.
Flyers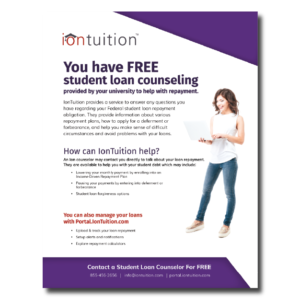 A flyer that you can be sent digitally or printed.
FAQ Tri-Folds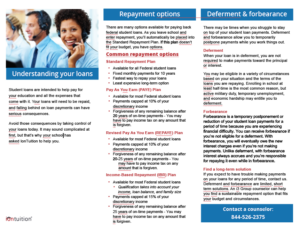 A short brochure covering frequently asked
questions from borrowers
Registration Email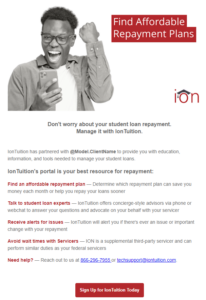 Email to send to students announcing
partnership with ION
Table Tents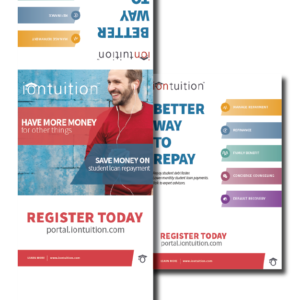 Display on tables around campus to encourage
mobile registrations
Logos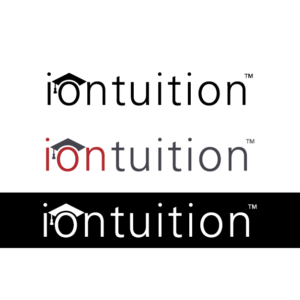 IonTuition Logos to include on your website,
social media posts, or other messaging
---
Want something that isn't included with the kit? Reach out to your account executive for custom collateral, emails, social media content, and other media to best communicate IonTuition's value to your students.