User-Friendly Dashboard
IonManage pulls all of your student loan information into a single dashboard, making it easy to see and manage your loan payments.
Financial Information
IonManage keeps you informed on how much you owe, how much interest you're being charged, and who services your loans.
Repayment Planning
You will be provided with tools and have access to expert counseling to help you find the best student loan repayment plan possible.
Friendly Reminders
IonManage will send you notifications when it's time to make a payment. You'll never have to worry about missing a payment again.
Who Benefits From IonManage?
If you have student loans, IonManage is a necessary tool to help your repayment process. But this student loan repayment benefit isn't designed for just one person. See who else can benefit from signing up for IonManage.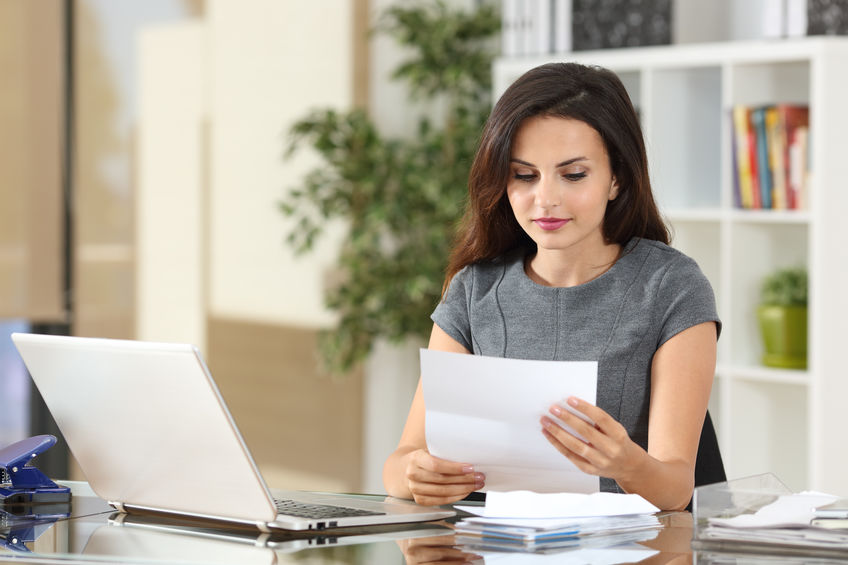 Anyone With Student Debt
IonManage is designed to help you better understand, manage, and pay off your student loans. Plus, you'll have access to expert financial counselors who are available whenever you have questions or need assistance.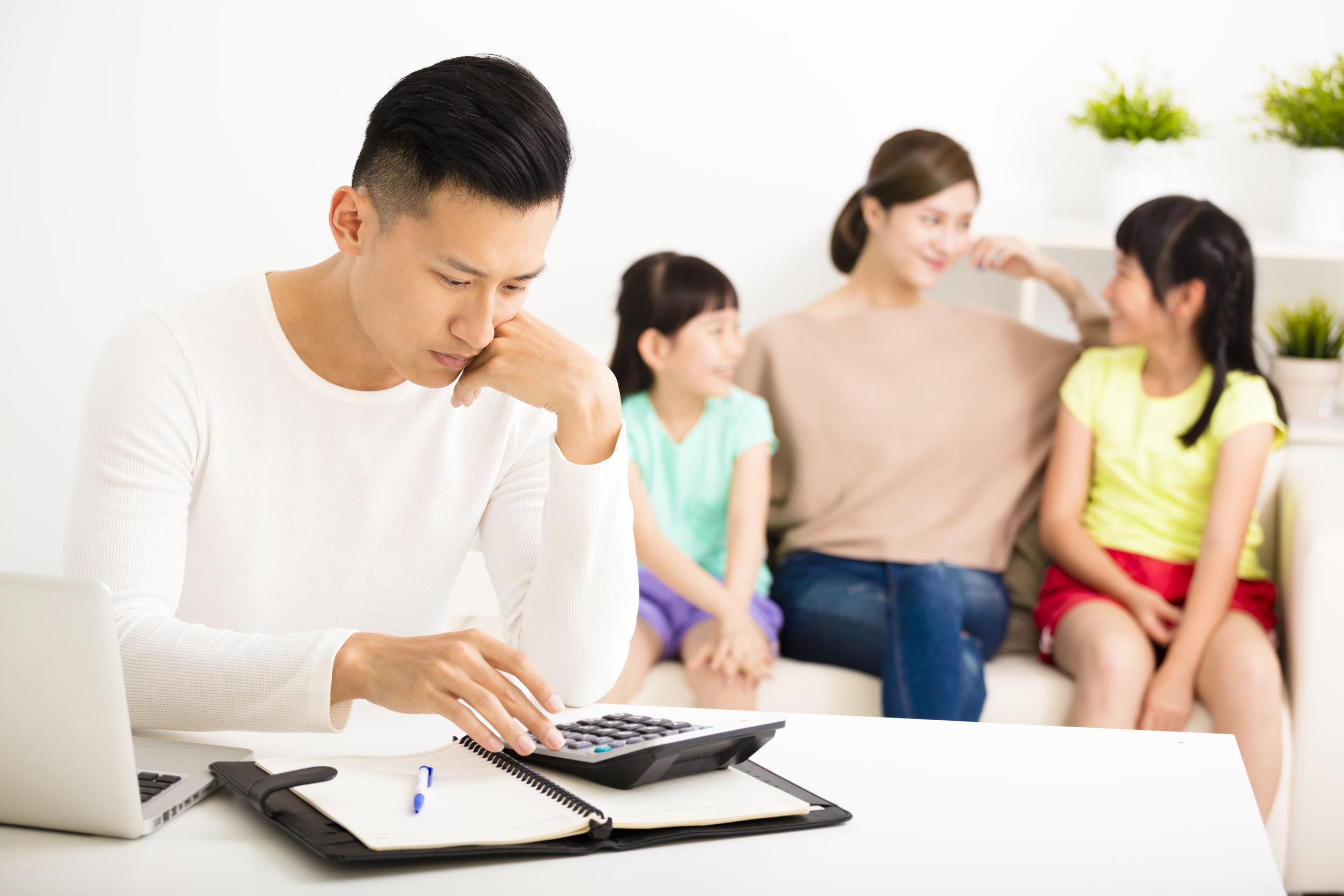 Family Members
You can grant free IonTuition accounts to family members to help them manage their student loans, as well as help them plan the finances of higher education.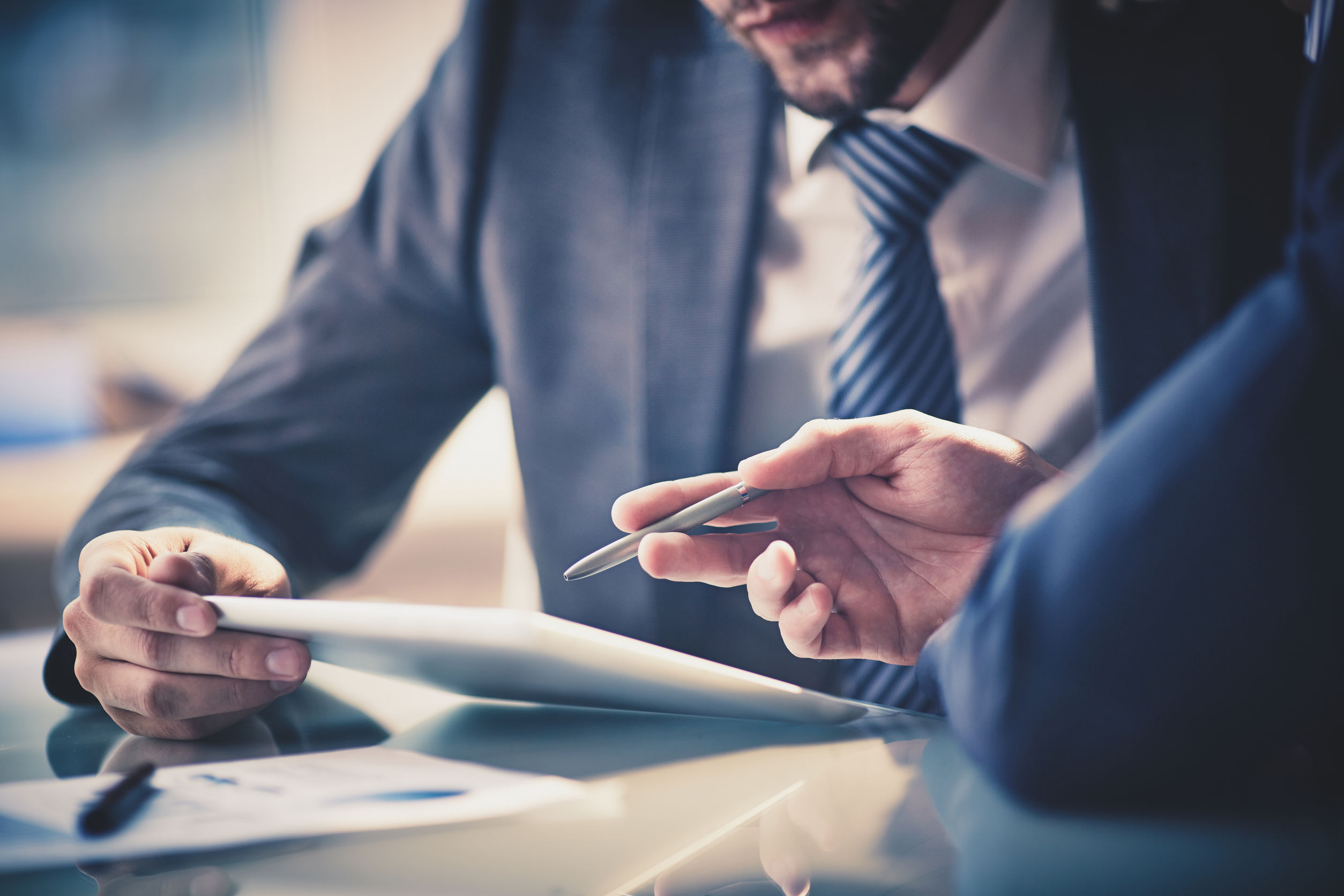 Employers
If you're an employer, IonManage is here to help you out — even if you don't have student debt. Studies show that productivity in the workplace is diminished when employees are worried about their finances.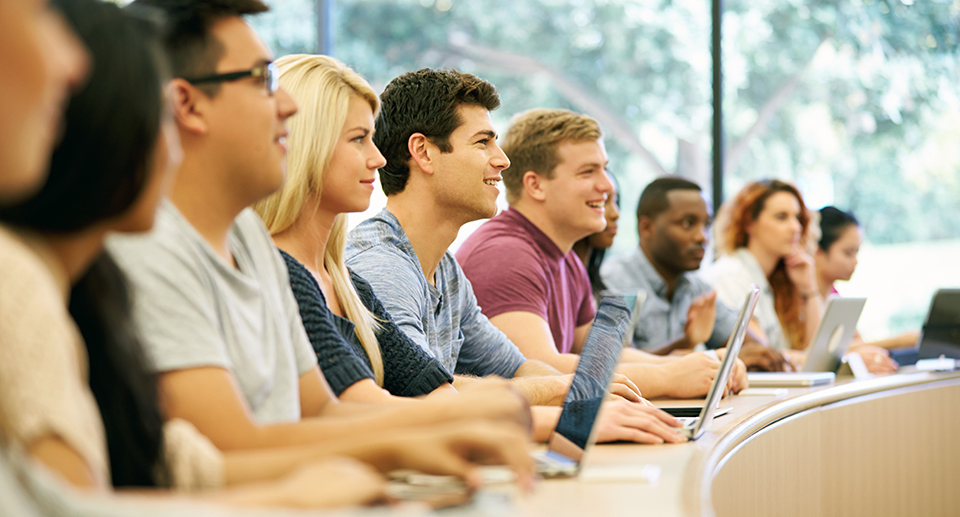 Colleges
Providing students with the tools they need to manage their student loans shows true commitment to the price of higher education. This repayment benefit will certainly draw the interest of potential applicants and their families.
<iframe width="560" height="315" src="https://www.youtube.com/embed/vt8-bjaA1ok" frameborder="0" allow="accelerometer; autoplay; encrypted-media; gyroscope; picture-in-picture" allowfullscreen></iframe>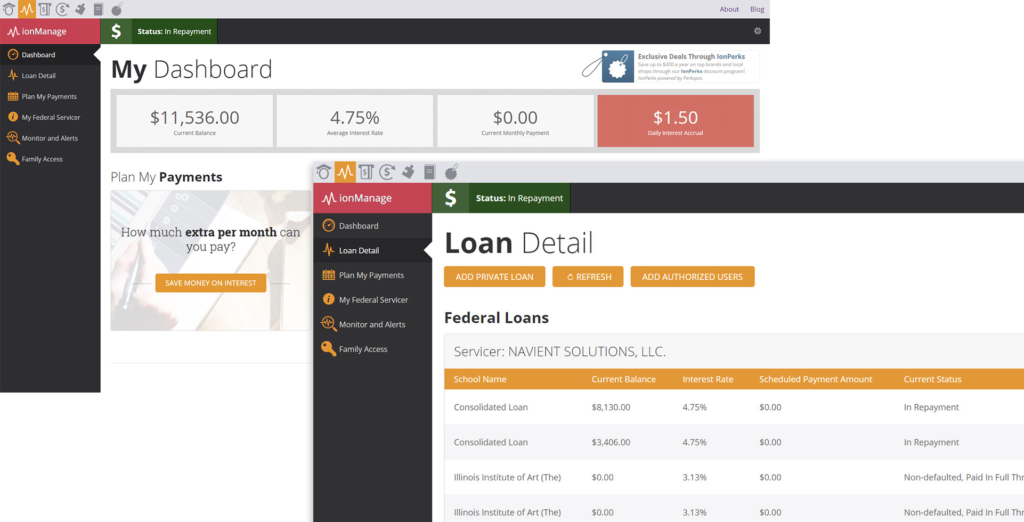 IonManage Features
IonManage pulls all of your loan information into a single, easy-to-navigate dashboard. Instead of having to log onto separate platforms and lending sites and remember multiple usernames and passwords, all your information is in one convenient spot. Here are just a few of the features you can expect to see with this student loan repayment benefit:
In-Depth Analysis
The features of IonManage showcase loan information that lenders usually don't have readily available. This is particularly true with interest rates. With IonManage, the first things you see are your current balance, the average interest rate of your loans, and your daily interest accrual.
You can also access individual loan details with ease. In this way, you can switch between your overall loan status and individual loan status, and get a complete breakdown of all the numbers (and what they mean).
Mobile Friendly
IonManage can be accessed on a laptop or desktop computer, but you can also use our app! Make payments and manage your loans, wherever you go. This is especially helpful when you're away from your computer and need to make a payment on time. As a reminder, your family members can also utilize IonTuition's benefits — the days of fighting over who gets to use the computer are over and done with.
Repayment Help
If you could effectively pay off your student loans sooner rather than later, you would. With IonManage, now you can. We not only include repayment tools to help you calculate long-term financial goals, but also provide expert counselors, at your disposal, to provide you with the guidance you need. With the help of IonManage, you could shave months — even years — off your repayment process.
Notifications and Flexibility
No one wants to miss a payment. IonManage sends you notifications when it's time to make a payment so you never have to worry about late fees again. This student loan repayment benefit also features recurring monthly payment options that you can set up. When your days get busy and your plate is full, IonManage takes care of student loan payments so that you don't have to. All that's required is registering and setting up how you want payments to work.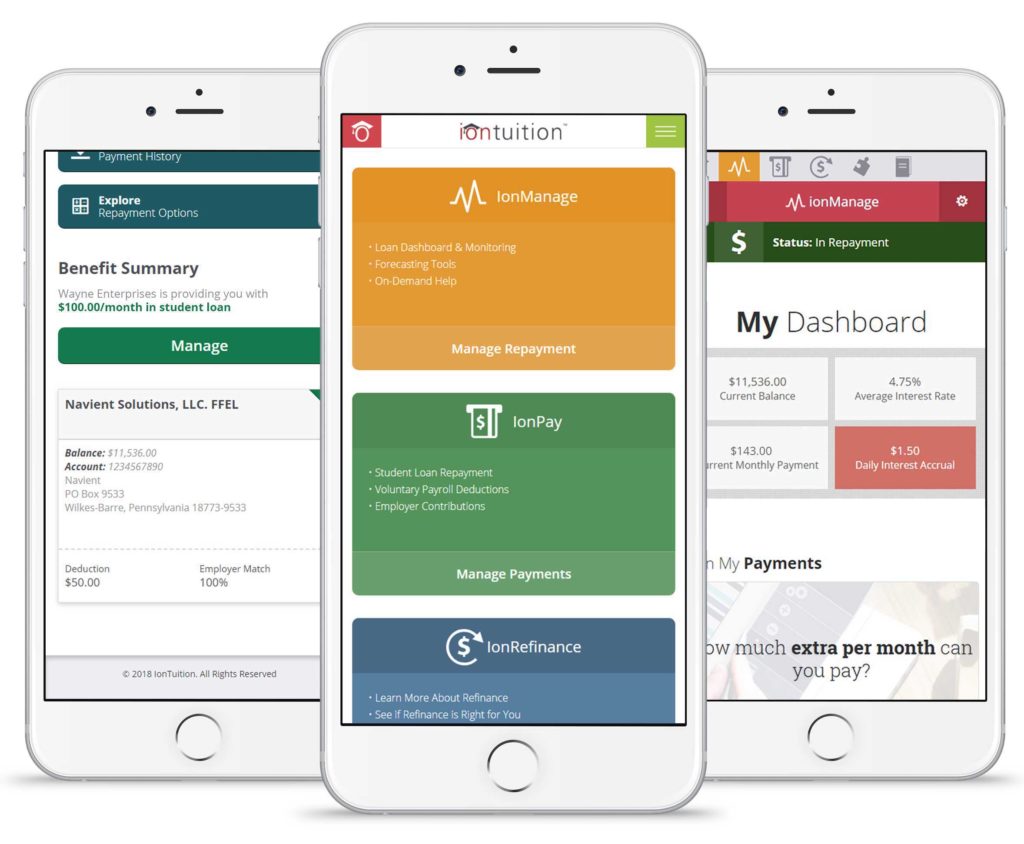 Why Should Employers Provide IonManage?
As an employer, you might not have to worry about student loans. Why should you invest in a program that provides student loan repayment benefits for your employees? How will you see a direct return on investment with IonManage?
We're glad you asked. Take a look at how IonManage can benefit not only your employees, but your company as a whole.
Cuts Back on Distractions
When employees are distracted at work, they're not going to be as productive. A loss in productivity means a loss in profits for your company.
The Millennial generation makes up the majority of the current workforce. This generation has unfortunately been plagued by increasingly high tuition prices (and subsequent student debt) and cost of living expenses. It comes as no surprise, then, that the majority of Millennials feel distracted by their personal financial concerns while at work.
In a study conducted by IonTuition, 80 percent of respondents said that their financial worries were causing distraction and stress at work. To go even further, 42 percent said that their personal finances impact their performance at work. But what if you could eliminate that? What if you could help your employees better manage their loans and finances, and then decrease the amount of productive time that ends up being lost?
IonManage is the solution you're looking for. By offering an easy-to-use student loan repayment benefit, your employees can feel more in control of their finances, and not have to focus as much of their energy on their debt or loan status during the workday. This reallocates much needed time and attention back to the work at hand, which helps your company prosper. With IonManage, everyone wins.
"4 out of 5 employees say that their financial worries cause them to feel distracted at work."
Cuts Back on National Debt
The national student debt has accumulated to more than $1.5 trillion, surpassing credit card debt. This number has only continued to rise.
Oftentimes, people paying off student loans get caught in this cycle of continuing to pay their monthly payment. The downside to this is that they keep accruing interest and it usually takes at least a decade to pay off debt. By having a better management system in place and planning ahead with student loan repayment, individual debt can be tackled sooner and more effectively. This, in turn, lowers the national debt level as well.
IonManage can help your employees better manage their student loan repayment plans. By providing concise and accurate information — all in one user-friendly dashboard — along with access to financial counselors, your employees will be better equipped and able to tackle their debt. If every employer rolled out IonTuition's student loan repayment benefit programs, we're confident that the country would see a decrease in the national debt.
"42 percent of survey respondents said that stress over their finances impacts their performance at work."
Cuts Back on Employee Turnover
When you have employees who want to work for your company, the benefits are boundless. To start, you'll attract a greater and more talented job pool. If the best and brightest minds have the choice between working for you or a competitor that doesn't offer financial wellness plans, it's more likely that they'll choose you. In fact, our case studies show that 67 percent of employees "consider a company's financial benefits very important or extremely important when deciding whether to accept a job offer."
Another benefit of offering financial wellness plans for your employees is that you'll likely keep existing employees for longer. Employee turnover is one of the costliest hits a company can take. Imagine not having to hire and train new employees in a constant revolving door motion at your company. Imagine instead getting to keep your talented staff who help your company thrive, and only having to hire when the growth and success of your business demands it.
IonManage is an incentive for employees to not only seek out working for you, but to continue working for you. But don't take our word for it — ask your employees if they'd like a student loan repayment benefit and if that would impact them continuing to work for you. We're confident that their responses will have you feeling ready to try a free demo of IonManage.
How to Talk to Your Employer
If your employer doesn't currently offer a student loan repayment benefit, this section is for you. By advocating for your own financial wellness, as well as that of other employees, you could be instrumental in getting additional benefits for your company. Take these tips into account when talking with your employer.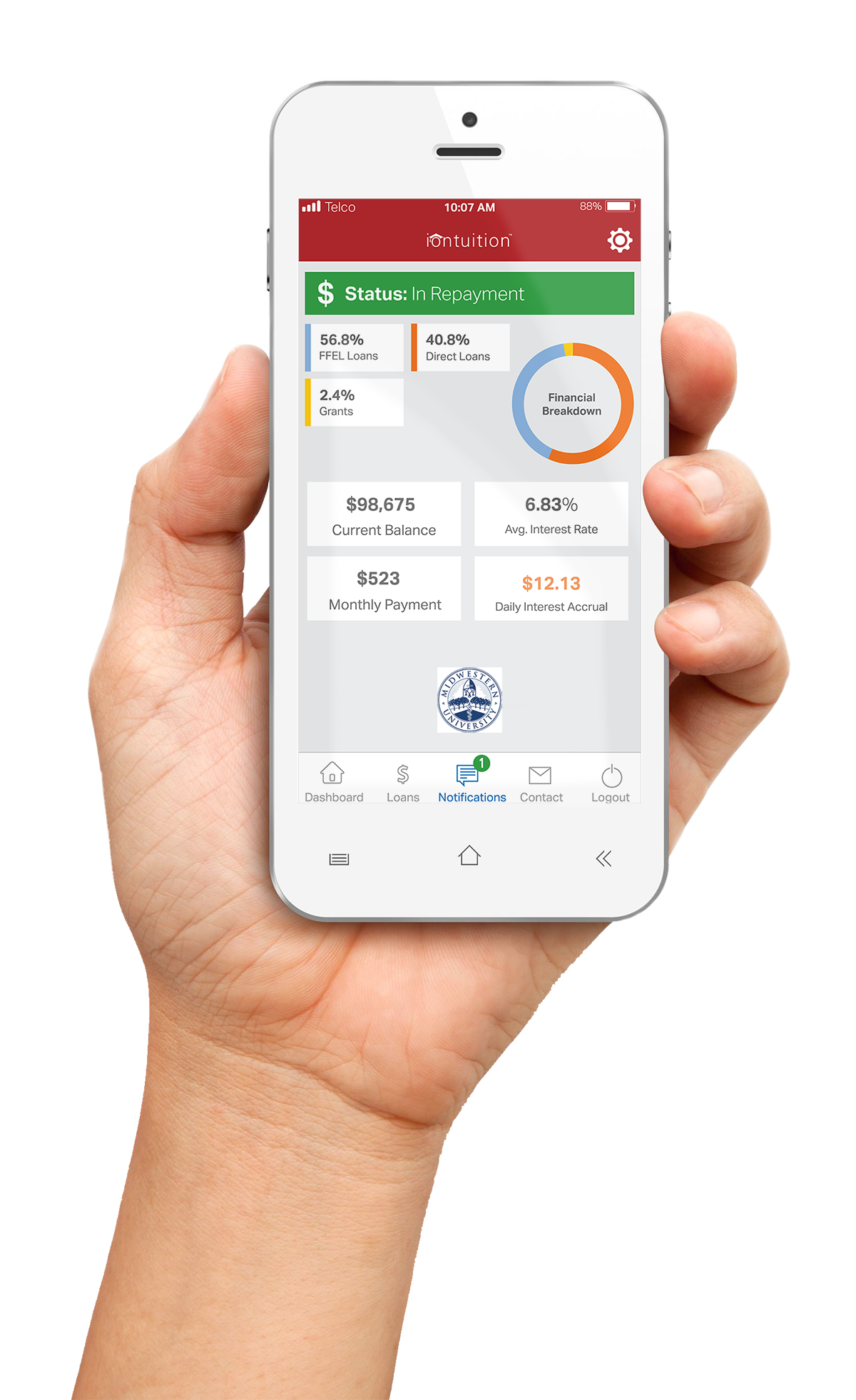 Focus on the Data
Having numbers and data to support your claim is critical. If employers are going to be investing in a benefits plan for their staff, they need to see that there is some expected return or gain. Here are a few facts that could be beneficial in sharing with your employer, all of which are data points that we at IonTuition collected from various surveys conducted:
80 percent of [survey] respondents reported feeling distracted by personal financial concerns while at work.
61 percent of employees are not satisfied with their current employee benefits.
55 percent of respondents are not confident when it comes to controlling their debt.
67 percent of respondents consider a company's financial benefits very important or extremely important when deciding whether to accept a new job offer.
The verdict: Employees overwhelmingly want financial wellness benefits and programs at their work. Their financial stresses — which afflict the majority of the Millennial generation and subsequent workforce — are impacting their ability to best perform their jobs.
IonManage works seamlessly with the other IonTuition toolkits to make managing and paying off debt easy. When financial burdens are lessened, employees feel better and work better.
Appeal to Emotion
Student debt is stressful. In an already stressful world, the last thing we need is something else that causes anxiety and worry. But that doesn't change the fact that 37 percent of employees surveyed (who earned $50,000 or more in a year) said that they spend 10 to 12 hours a week worrying about their finances.
It's tough to get out of debt in these economic times. It has nothing to do with laziness or lack of knowledge, and has everything to do with the circumstances of student debt. If your boss had the opportunity to alleviate some of these stresses that their dedicated workers are feeling, they should — and they can — with IonManage.
Think Futuristically
At the turn of the 20th century, most employers didn't offer health insurance or even PTO. We know now that benefits are one of the most important things to offer to employees. A good health insurance plan can be the single determining factor in whether or not a worker decides to stay with a company or work elsewhere. Offering wellness plans and benefits aren't just a bonus, they're a moral and ethical responsibility.
At the turn of the 21st century, most employers don't offer student loan repayment benefits. But is this the trend that your current employer wants to be a part of? Or would they prefer to be at the forefront of the changing tides? Wouldn't they rather be able to say in future years that they were at the cutting edge of providing the best in benefits?
IonManage, along with IonPay, IonRefinance, and IonMatch, are all pioneering examples of student loan repayment benefits. At IonTuition, we are leading the way in making financial wellness plans and employee perks programs the best that they can possibly be. All your employer needs to do is request a free demo to see the difference that IonTuition makes.
Manage Student Debt. Manage Your Stress. IonManage
Ready to roll out IonManage for your employees, or wanting to sign just yourself up? We're excited to work with you! Request a demo from IonTuition, and one of our representatives will get in touch with you shortly. You're making the right choice by prioritizing your financial wellness. You're making the right choice by choosing IonTuition.